Two episodes into the fifth season of Gossip Girl, Blair and Chuck have yet to be in the same scene, yet remain a central topic of discussion, given a certain pregnancy bombshell. That says a lot about Chair.
Of course, there are many more components to this storyline ... not the least of which is her engagement to another man, who just happens to be the Prince of Monaco. And then there's the outsider, Dan.
No matter what you think of Dan and Blair's romantic prospects, the two have clearly cultivated a strong bond over the course of this year. How will her relationships with these three men come to a head?
Additional intel has emerged regarding all of them. Check out these new teasers: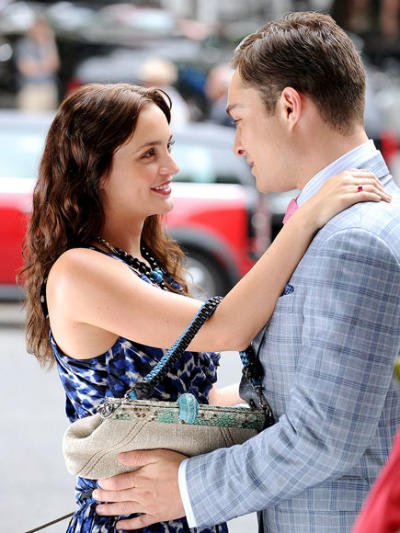 Could this set photo be an indicator of things to come?
- Chuck's reaction to the pregnancy "will definitely give away an important part of this plotline," according to EW. "But you'll be talking about it the day after." Make of that what you will!
- A Chair scene will happen soon, but that doesn't set the drama in motion as much as a great scene between Chuck and Louis. Intriguingly, this scene and the Chair scene are NOT in the same episode.
- Blair's pregnancy will be revealed to three very important people learn the news next week. One of whom could be someone mentioned in the above spoilers(s).
- Duck's bromance, if you can call Dan and Chuck's storyline that, will be going a lot stronger than Dan's relationship with Nate after the fourth episode, in which one half of Date gets his feelings hurt.
That's all for now. Share your comments and predictions, and vote in our poll!
Who is the father of Blair's baby?
Steve Marsi is the Managing Editor of TV Fanatic. Follow him on Google+ or email him here.