Damon and Stefan got into it in our latest edition of The Vampire Diaries Caption Contest, as numerous readers weighed in on the following photo.
We thank each and every one of them for their time and participation, but, alas, there can only be one winner each week. And that honor here goes to... Winchiwitch! Read this user's entry underneath the picture now - it's short, but sweet; simply, but funny - and don't get discouraged if you didn't win.
There's always next week! Come back and play again and again and again.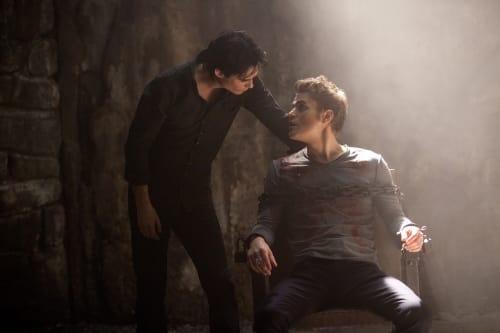 Stefan: Thank God you're here. My nose has been itching for hours.