Vampire Diaries Exclusive: Claire Holt Takes Us Way Back
Matt Richenthal at .
It's been made clear in clips and photos: we're about to flash way back on The Vampire Diaries.
Tonight's "Ordinary People" will take a long visit to the Viking period, as we'll meet, at minimum, Klaus and Rebekah's mother and little brother, Henrick. So who better to ask for some scoop prior to the installment than Rebekah herself, Claire Holt?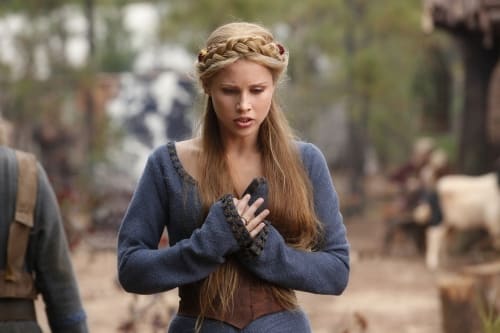 "The episode tells the story of the Original family and reveals why Rebekah and Klaus are the way they are," the actress told me over the phone. "What happened to them during this time period to make them behave as they do now?"
Indeed, the siblings may fight - Klaus did stake her and everything - but Holt says they have a "bond" and a "loyalty" that is unwavering. Might it have something to do with their connection to Mikael?
"We'll get more answers about why they're so afraid of him," Holt teases. "There's a very good reason that will be made clear."
Not every moment tonight will be spent in the past, of course. In present day, Rebekah will confront Elena. These two have loved the same vampire and Holt says her snarky Original is, in many ways, "just a girl. She just wants to have friends."
But don't count on Rebekah and Elena doing each other's nails by the end of the hour.
We have no idea why, though. Rebekah is hilarious! She cracks us up with almost every line, prompting me to ask Holt for her favorite.
"I laugh at every table read we do," she said. "So I could choose almost any... but probably when she commented on how 21st century women all dress like prostitutes."
Compared to the Viking era, that's definitely true. Tune in tonight, VD fans, to see what we mean.
Matt Richenthal is the Editor in Chief of TV Fanatic. Follow him on Twitter and on Google+.