Aunt Jenna lives! Sort of!
Sara Canning, best known to CW fans for her long-running role on The Vampire Diaries, will stick around that network and guest star on an upcoming episode of Supernatural.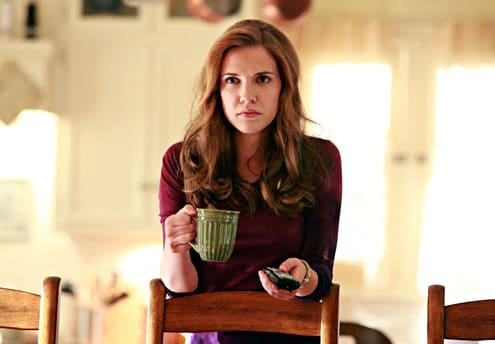 Canning will play Lydia, a character executive producer Sera Gamble describes to TV Line as "wry, independent, and as fun-loving as Dean," adding that she and this hunter will "have a memorable evening that takes an unexpected turn."
Supernatural wraps up 2011 this Friday. Watch a promo for the episode "Death's Door" NOW.