Chord Overstreet returns to Glee this week as Sam Evans and, soon after he gets caught with his shirt off by Rachel and Finn, the blonde-haired, large-mouthed crooner will jump back in with New Directions right in time for Sectionals.
Watch below as Sam goes country on a cover of "Red Solo Cup," and then scroll down for a list of all the tracks that will be heard tomorrow night.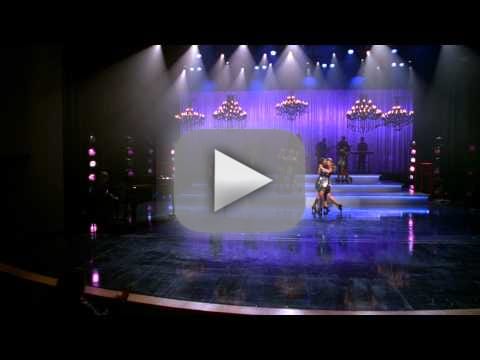 As always, this version and other Glee music will be available to download off TV Fanatic soon after the episode concludes. Other singles viewers can look forward to throughout "Hold on to Sixteen" include:
A mash up of Survivor" and "I Will Survive"
"We Are Young"
"Control"
"ABC"
"Man in the Mirror"
Matt Richenthal is the Editor in Chief of TV Fanatic. Follow him on Twitter and on Google+.