Welcome to the 186th Gossip Girl Caption Contest at TV Fanatic, where readers submit their best caption(s) for a photo from the CW drama! Ready to see who won this particular edition?
Your Caption Contest winner is Kylee Pyle. Congratulations and well done.
The winning entry appears below. Honorable mentions go out to Aquariuz, Amie and heavenscent9222. Thanks to everyone for playing, as always, and best of luck next week!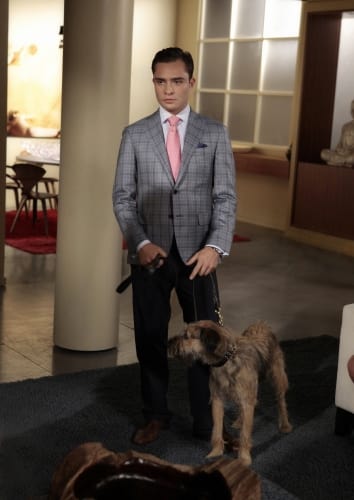 "Hello, ladies. Look at your man, now back to me, now back at your man, now back to me. Sadly, he isn't me, but if he stopped holding onto old engagement rings, he could be like me. Look down, back up, where are you? You're on the Upper East Side with the man your man could be like. What's in your hand? Back at me. I have it, it's a box with two tickets to that masquerade that you love but did not live up to the hype. Look again, the tickets are now party invitations. Anything is possible when your man is a Basshole and has an unrealistic writing staff. I have a Monkey."
Steve Marsi is the Managing Editor of TV Fanatic. Follow him on Google+ or email him here.