In "Kiss Kiss Bang Bang," Pan Am viewers were treated to a lot of kissing and a couple of bangs. Use your imagination to figure out what was what as we analyze the episode to find where each landed.
When worlds collide
Maggie agrees to fly her friend, Sam, to the World Atomic Symposium so he can be there to support his Ban the Bomb group. He calls Maggie to the carpet on her beliefs. She flies with some of the most influential people in the world and they're a captive audience. When has she ever taken the time to truly talk to them about he desires to change the world? If only it was so easy.
Maggie can't keep her job and change the world in the same time and space. Her two worlds are not simpatico. If she were to bring her personal beliefs to the job, she would be fired immediately. Heck, Laura was almost fired for having a broken hairpin! The representative she met on the flight gave her three flights of stairs to try to change his mind on banning atomic testing. Maggie hasn't lost herself for her job, she just knows where to draw the line. In case you were wondering, the line doesn't stop at the bedroom!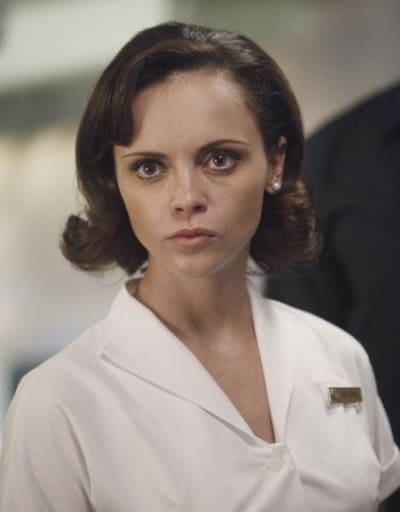 One good turn deserves another
When Ted saves Laura from the disciplinary notice after spilling coffee on the unscrupulous, lewd pilot covering for Dean, she helps him with his ex. He wanted to avoid past mistakes, feeling the fool in front of her by having Laura swoop in looking gorgeous and proving how well he has done for himself.
In the meantime, the lewd pilot told Laura what Ted said about her. She's beautiful, intelligent and funny, things that made her feel for Ted something she hadn't before. But by then he found seeing his ex wasn't what he expected and has spirited her away, leaving Laura alone with her feelings.
Fly me through the farm
Colette wasn't sure what was happening as Dean decided they should skip work and visit his parents so he could teach her to fly their crop duster. It was especially uncomfortable when his mother assumed Colette was Bridget. Leave it to dad to really turn the tide. Lambasting Dean for not telling them what happened to Bridget was downright embarrassing.
Dean was hoping his parents would think Colette was so fantastic they would forget all about Bridget. Girly Moment Alert: when Dean told Colette he didn't take Bridget to meet his parents because something about her wasn't real, but after two weeks he knew what he has with Colette was. My hands went to my face and I gasped like a lovelorn teenager. Even though I know love isn't like it's portrayed on television, a part of me can still be whisked away with the dream that it be so.
To save her friends
Kate tried to get out of the CIA, but found it wasn't so easy. The agency had a list with the names of both Bridget and Nico on it, and were willing to leak it if she didn't go much farther into the mission than she was comfortable. The end result was she killed someone before he killed her partner. Getting out is either going to be harder than ever, or she will have to be banned to the netherworld like Bridget.
Of course, we have to wait until January 8 to find out the fate of our entire crew. Will you be there to greet them? I know I will. Safe travels through the holidays and remember: buckle up, adventure calls!
Carissa Pavlica is the managing editor and a staff writer and critic for TV Fanatic. She's a member of the Critic's Choice Association, enjoys mentoring writers, conversing with cats, and passionately discussing the nuances of television and film with anyone who will listen. Follow her on Twitter and email her here at TV Fanatic.