The Big Bang Theory will celebrate its 100th episode very early in 2012. This special installment will be the second one to air after the show returns from its holiday hiatus.
And it will be an especially important one, according to executive producer Chuck Lorre, focusing on Penny and Leonard and their future as a couple.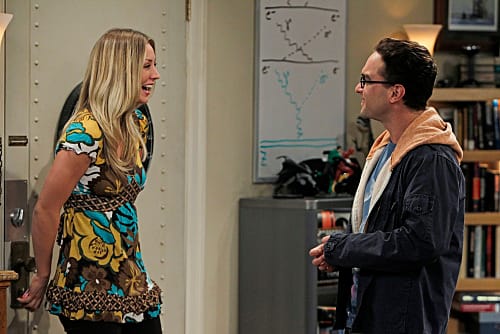 "The friendship is going well, but then we throw in a moment where she was drunk and [said] she regretted breaking up with him," Lorre says. "So, although it is a little risky, it felt like the right thing to do, to explore Leonard and Penny again in the 100th episode."
Fellow producer Bill Prady confirms: "That relationship isn't done."
Read more from these two at TV Line and chime in below: Do you want to see Leonard and Penny back together?