SPOILER ALERT: Zach Florrick has a girlfriend.
Actually, Zach Florrick still has a girlfriend, as The Good Wife viewers will find out on this week's 2012 premiere. It's a fact that took Graham Phillips himself by surprise.
"I've been dating Nisa the entire time," the young actor told me over the phone. "The audience just didn't know it. Neither did I, until I read the script."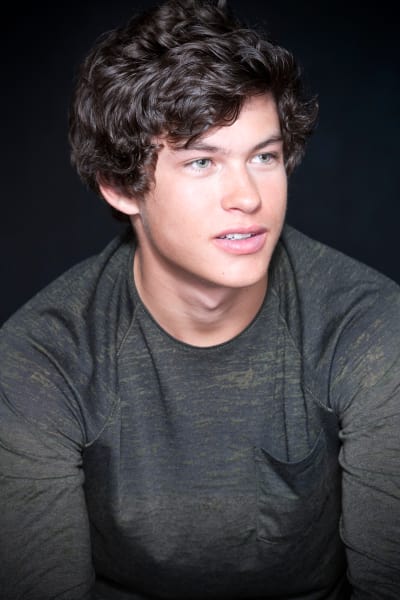 Indeed, Zach's relationship with Nisa, who we last saw on season two, will play a key role on "Alienation of Affection."
Look for Alicia's son to actually take after his father a bit on the episode, playing his mom and his grandmother against each other.
"I use the race card a bit and guilt trip my mom into getting what I want," Phillips previewed. "Zach is picking up on some of his dad's qualities, his conniving, manipulative ways."
Might this be a theme we see develop? Just how much is Zach like Peter Florrick?
"I met with [series creators] the Kings last year and they said it's not an impossibility for Zach to have similar political ambitions," Phillips said. "It's in his blood. If you think about it, he's always up to something."
Phillips added that his character is interested in continuing the "Florrick dynasty," while sister Grace does anything to rebel against being like her parents in any way. It makes for an interesting dynamic.
But not nearly as interesting as the possibility of Alicia and Peter getting back together. Phillips emphasized that he was only guessing, but it "would not be a surprise if there is another moment for Peter and Alicia down the line." What about Will?
"It looks like he'll be out of the picture for awhile," the actor said.
The Good Wife returns tomorrow night at 9 p.m. on CBS.
UPDATE: This storyline will take place on the January 15 episode.

Matt Richenthal is the Editor in Chief of TV Fanatic. Follow him on Twitter and on Google+.