Looks like Ray Cruz is officially out of the picture, and out of a job.
In his surprising return to NCIS, the oft-discussed, rarely-seen CIA agent boyfriend of Ziva David was thisclose to whisking her off to Miami and celebrating their engagement (!?) with his family. Not so fast.
There was a slight problem: His killing the victim of the week.
Quite the unlucky romantic run for the team of late, isn't it? Ducky and Ziva have both unknowingly been involved with perpetrators this season, and while Ray was following orders, he went rogue.
In doing so, he gave up any chance of a life in Virginia with Ziva.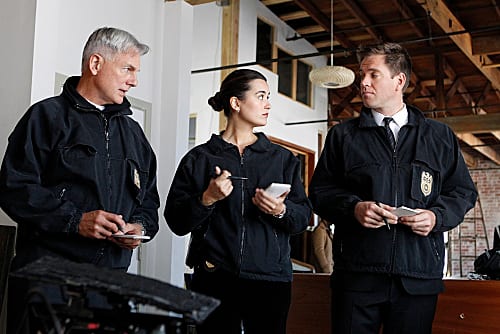 Put simply, Ziva dodged a bullet. She may long for the stability she's never had, and she was clearly moved by Ray's touching public proposal. But her cautious instincts saved her in the end.
Even though we knew Ray would be back this week, I did not expect the titular "Desperate Man" was he. In fact, his connection to the slain Navy commander was revealed rather abruptly.
Ray's target was not Commander Burris, but a former officer she'd been tracking who was selling state secrets. Ordered to eliminate him in Pakistan, Ray did so, against orders, on American soil.
Burris was collateral damage, and for the bulk of the episode, we were led to believe that her D.C. cop husband was involved. Showing up at the crime scene, and that boat didn't help his cause.
He turned out to be alright, however, after Tony - the star of the episode on many levels - got him to settle down a bit and trust NCIS. The two bonding over life as city cops was very cool.
It was interesting that Wendy, who we will soon meet, was brought up again. Just as soon as Ray exited stage right, might another obstacle be thrown in the way of Tony and Ziva's courtship?
Calling it a courtship may be a stretch, but it certainly has felt that way at times over these past two episodes. The looks, the banter, the surprisingly vulnerable exchanges. They're hot for each other.
Whether they ever admit it and pursue it, or whether fans even want them too, is another story. But this week and last were a lot of fun to watch, and the reason why can be summed up in one word:
Tiva.
You have to love that DiNozzo will simultaneously be Ray's confidant and Ziva's friend, all the while harboring his own strong feelings for her. It speaks to the complexity of their relationship and what a good guy he is at heart.
Ultimately, he wanted her to be happy, to believe Ray could make her happy.
With that mistake out of the way, what's next for them? Only time will tell, but there is no doubt they've already been taking the advice of Detective Burris - not the first one to observe the palpable Tony-Ziva chemistry I might add.
Friends or more than friends, these two will always cherish each other.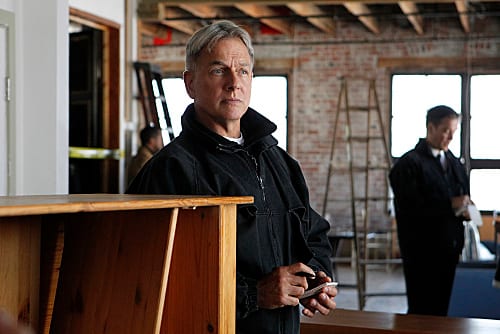 As for the case itself and Ray's role, it was fairly well done, albeit a little haphazard. Ray's history of shadiness with the Company made it more believable that he could be behind such an operation.
From his first appearance on, Enrique Murciano's character was cloaked in mystery, and left plenty to be desired on the communication front. CIA guys. Perhaps this was the only logical conclusion.
Running point on the investigation and keeping watch over both of his "kids" in typical fashion - sometimes reaching out, sometimes pulling back and letting them take the reins - was my man Gibbs.
His unenviable marital history came up again, but there are few better when it comes to running a team. He let Tony take charge of Burris but always kept an eye on Ziva and her situation.
It seems like an understatement when discussing the lead actor and executive producer of TV's top-rated show, but Mark Harmon has been quietly great this season, even when he's not a focal point.
Another solid episode overall. I'd like to see the team members involved in more steady relationships - either with each other or outsiders - that don't involve murderers, but no complaints.
A few closing thoughts and observations before turning it over to your comments:
McGee hasn't gotten any since "Kill Screen"? Sad, but not entirely surprising. Maybe Maxine just set the bar too high. Beth Riesgraf can make a cameo appearance again perhaps!
Tony was in rare form tonight. Two of my favorite moments were him hugging McGee to make himself feel better and giddily exclaiming "you and Jimmy Palmer, double wedding!"
Abby's crime scene reenactment was elaborately awesome.
Gotta love the random Steve Urkel sighting at the onset.
Ray uses a conventional 202 cell number in the field?
BOLO = Be on the lookout ... right?
Vance? Hello? You out there?
What did you think of tonight's NCIS? Comment below!
Steve Marsi is the Managing Editor of TV Fanatic. Follow him on Google+ or email him here.