Yes, Pretty Little Liars fans. We'll eventually revisit the club.
That's the topic many readers wanted me to ask Yani Gellman about during our interview last week, as not much has been mentioned about this development since it first popped up many months ago.
Remaining coy, the actor simply said whatever his character of Garrett Reynolds and Jason DeLaurentis were involved with will "factor into the story" again at some point.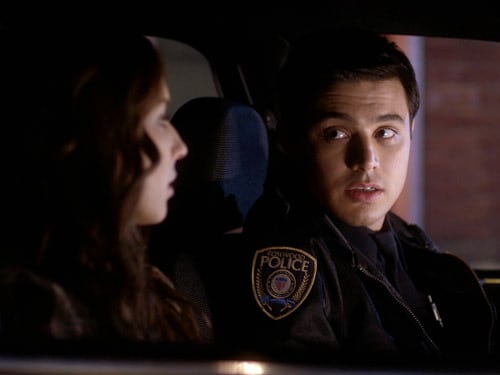 In the near future, though, we'll be seeing a lot more of Garrett with Jenna, as Gellman made it clear the police officer is in love with "willing to do whatever it takes to prove that" to Jenna.
"We'll just have to see where that leads," he teased. "Love can lead you to dangerous things."
We don't know a lot about Garrett, of course, but the show hasn't really painted him in a positive light. Does Gellman see his character a villain?
"I don't think he's really a good guy or a bad guy," the star said. "He's in a difficult, complicated situation. He's torn between sides. He grew up with the Pretty Little Liars, but he loves Jenna."
I tried to ask Gellman what we can expect toward the end of season two - as we all know A will soon be identified - but he couldn't go into specifics, simply offering the general preview of:
"In Rosewood, nothing is ever as it seems."
Matt Richenthal is the Editor in Chief of TV Fanatic. Follow him on Twitter and on Google+.