It's now been confirmed by Ryan Murphy himself: Jessica Lange will return to American Horror Story this fall, but in a different role than the one that won her an Emmy on season one.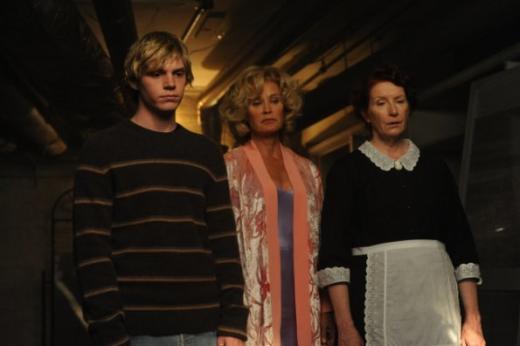 "We have designed the second season of American Horror Story completely around her character," Murphy tells Entertainment Weekly. "Last year Jessica came in with Connie Britton and Dylan McDermott. This will really be the Jessica Lange show so I'm very excited about it. We are designing this amazing new opposite of the Constance character for her. She and I have spoken about different things. She has a lot of ideas, and has a lot of input into her character. She told me some things she has always wanted to play as an actress. She's a great collaborator and a great friend."
Season two of American Horror Story will revolve around a plot entirely separate from the Harmons and their baby.
Murphy said he'll reveal more casting information tomorrow night at the show's Paleyfest panel -- which TV Fanatic will be attending! Visit the site in the coming days for exclusive red carpet interviews and scoop.
Matt Richenthal is the Editor in Chief of TV Fanatic. Follow him on Twitter and on Google+.