The answer to one of TV's most pressing, long-term questions has been answered: In what town do The Simpsons reside?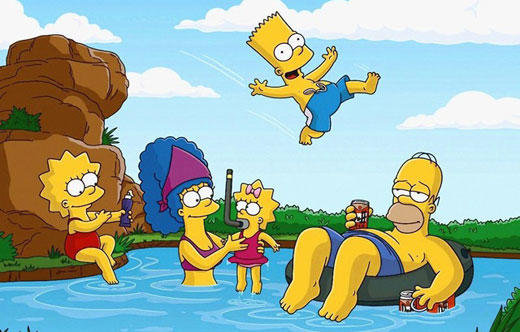 With apologies to those living in Ohio, Indiana or any other state that's partially comprised of a town named Springfield, series creator Matt Groening tells Smithsonian Magazine that Homer and company call Oregon home.
"Springfield was named after Springfield, Oregon. The only reason is that when I was a kid, the TV show Father Knows Best took place in the town of Springfield, and I was thrilled because I imagined that it was the town next to Portland, my hometown," Groening says, adding:
"When I grew up, I realized it was just a fictitious name. I also figured out that Springfield was one of the most common names for a city in the U.S. In anticipation of the success of the show, I thought, 'This will be cool; everyone will think it's their Springfield.' And they do."
While the sitcom has dropped a few clues here and there, the most identifying feature that connects fictional Springfield to the actual Springfield would be Homer's job at a power plant. A former Trojan nuclear plant was located for years in Rainier, OR, a town 50 miles north of Portland.
The Simpsons returns with a new episode this Sunday and remember: you can visit our section of The Simpsons quotes each week for the latest and most hilarious one-liners, all born and bred in Oregon.
Matt Richenthal is the Editor in Chief of TV Fanatic. Follow him on Twitter and on Google+.