Blake Lively on Gossip Girl: Great Experience, Not My Best Work
Steve Marsi at .
As Gossip Girl Season 6 approaches, Blake Lively has mixed feelings about her run on the CW's Upper East Side drama that made her a star coming to an end in the fall of 2012.
While it's obviously been a key reason for her professional success, the woman behind Serena van der Woodsen also believes it's a chapter of her life that's closing at the right time.
In an interview with Bullett, the 24-year-old says, "It'll be bittersweet when it's over."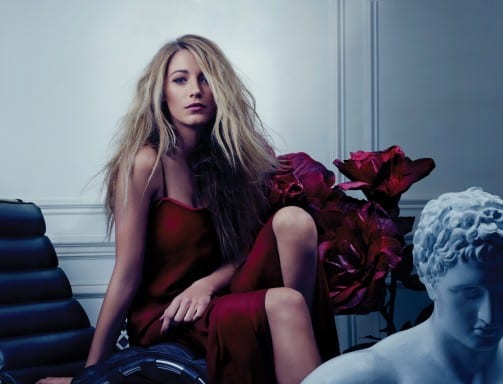 "I think the best way to describe it is like someone who really enjoyed high school, and is like, 'I'm a senior and I can't wait for the next thing!' 'Gossip Girl was so great, but what's the next challenge in life?"
"Because, you know, six years is a long time. And as an actor who plays a caricature of myself on the show, I don't think I'd say, 'Watch Gossip Girl for my best quality of work.' But I am very lucky to have had that experience."
In "It Girl, Interrupted," Serena, who surreptitiously took control of Gossip Girl's site from the still-unknown originator, says to Blair, "I'm ready to move on with my life, and I can't do that with Gossip Girl tracking my every move."
The line might as well have been written for Lively herself. She knows, however, that when it comes to branching out into film, this It Girl might not always get what she wants.
There will be unattainable parts, difficult shoots, and emotional scenes, but she seems ready, hungry even, for the shift: "I'm not in the business of trying to win the approval of my cast members, my director, or my audience."
"If I were, I'd be so beaten down by insecurity that I'd never be able to perform. The only person I'm trying to prove something to is myself."
Steve Marsi is the Managing Editor of TV Fanatic. Follow him on Google+ or email him here.