NCIS Season Finale Review: Until Death Do They Part
Steve Marsi at .
This may not have been the best NCIS season finale, but its ending will surely go down as one of the most talked about. The final two minutes, as advertised, rocked the very foundation of the show.
The ninth season-ender was a slow-builder, even a little disjointed, for much of the hour, only to culminate in a poignant, heart-stropping sequence of events that the team may never recover from.
Ducky's collapse no doubt left millions of viewers in stunned silence as the screen faded to black with the serene sounds of the waves crashing on the beach. In the wake of Dearing's diabolical terrorist attack on NCIS, the casualties are yet to be determined, and the repercussions will be felt for a long, long time.
"Til Death Do Us Part." The episode's title carried an ominous double meaning, with the juxtaposition of Palmer's nuptials and the manhunt for Dearing, whose intentions slowly came into focus.
The vengeful Navy father, a deranged mastermind capable of out-gaming even Jamie Lee Curtis' Dr. Ryan, Dearing (Richard Schiff) had spent the last month exposing military vulnerabilities he felt needed to be revealed, thoroughly confounding Gibbs & Co. every step of the way.
Tonight, however, the motive was different. Justice.
From his kidnapping of Vance and relaying the disturbing message in the sacrophagus, to blowing up Larson's house, to pulling the strings and springing Ryan's husband from prison, and being one step ahead of the team in regards to Cole's "escape," Dearing seemed to operate too seamlessly.
How is anyone that good? Even Ryan couldn't believe it, and bailed. Many in the audience were likely a bit surprised when her connection to Dearing was revealed as little more than bait, a distraction to keep the team guessing and allow him to penetrate their defenses for the ultimate payback.
Richard Schiff is a great actor, even it's hard to fully buy Dearing's motive compared to that of NCIS villains past. It's TV, and he's formidable if nothing else. As the case slogged on and the end drew near, it became a question of when, not if, he would strike, and what would be left in his wake.
Palmer's wedding was an afterthought for most of the hour, but played a vital role nonetheless, offering some terrific lighter moments NCIS is known for even with the agents on highest alert.
It's too bad Jimmy didn't have a traditional wedding and that the team wasn't present for some real "happy time," but the strength of their bond was never more evident. They're together, even when apart.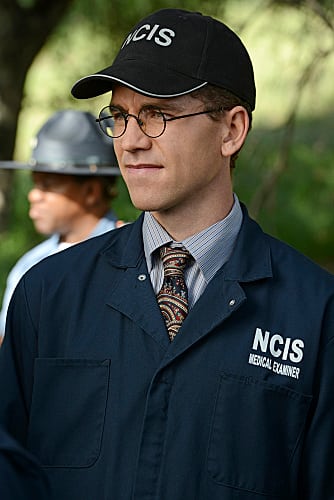 The final scenes, while tragic, were powerful in the way they illustrated the closeness of this group, no matter what perils await. These men and women stand tall, and with each other. 'Til death do us part.
The exchange of wedding gifts in the office was really sweet. Well, except for Tony's. Contempt may be a good movie, but negative points for the obvious re-gifting, no matter how likable you are.
Palmer asking to exchange vows quickly with Breena to return to his "family," and the fact that she agreed, was wonderful. Jimmy's got himself a keeper, it looks like. And Ducky ... words fail me.
Had he not encouraged Palmer to go through with the wedding, they might have both stayed in D.C. Had he not gone proudly with his protege to Florida, he wouldn't have gotten that phone call.
Perhaps the mention of his will, as mentioned in "Playing With Fire," was more of a hint than we realized. It's still uncertain if Ducky will survive, but that heart attack looked severe and the beach secluded.
Sometimes, characters die to serve the greater purpose of the show (see Mike Franks' "Swan Song" last season), and losing a family member sadly makes the show more realistic. Uncertain personnel situations are also a consideration.
Still, I hope this wasn't a gratuitous cliffhanger done for the mere sake of it.
He just signed a new contract for two additional seasons, so it's not unreasonable to hold out hope, but if this was indeed David McCallum's final appearance, the acting great will be missed dearly.
The news that triggered Ducky's heart failure, of course, was the attack on NCIS. The status of other team members is equally unclear, but although Ducky mentioned "the deceased," you have to think they'll survive.
Probably.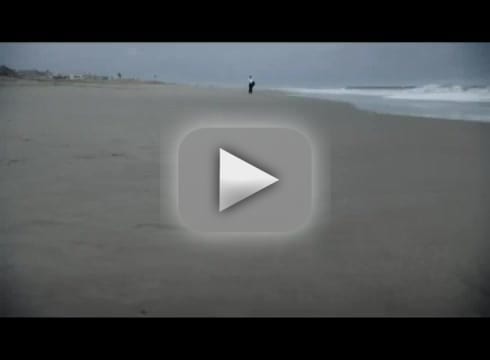 Palmer himself could even be at risk. Was it established that he left Florida?
In any case, how appropriate was it that Gibbs shielded Abby from the blast, while Tony and Ziva were trapped in the elevator together (why they didn't take the stairs is another matter).
Speaking of Tiva, those were some knowing looks while discussing Palmer's wedding, weren't they? One of my favorite scenes of the night. They may never become romantic, but they are definitely loved ones.
McGee took the explosion more head on ... hopefully his injuries will be just that. Injuries.
It takes a lot to forever alter the fabric of NCIS, and while Dearing achieved that, it's only a matter of time (I'm thinking mid-late September) before Gibbs follows his own advice to Vance and hits back. Hard.
Gibbs would 100 percent take a bullet for Vance, by the way. That was a good joke, but untrue.
Despite playing a major role in this arc, Ryan left abruptly with her son before the attack, scared silly by the release of her ex. Unless there's more to it, we've probably seen the last of her character.
Scott Wolf's Cole, who as a member of the Phantom Eight, sold Dearing the information he used to attack Naval vessels, found a measure of redemption, at least going out on the side of the good guys.
"Til Death Do Us Part" had some flaws, but the entire season-ending arc was first-rate, with terrific performances by the cast members tonight in particular and a cliffhanger that left us on the edge of our collective seat and with much to discuss in the months ahead as we await the start of Season 10.
Besides a miraculous recovery by Ducky and everyone else surviving the blast, what more can you ask for, right? Thanks for another great season, NCIS, and we can't wait to see you in the fall.
What did you think of tonight's NCIS season finale? Will our beloved characters make it out of this alive? Share your comments, thoughts and predictions with us in the comments below ...
Steve Marsi is the Managing Editor of TV Fanatic. Follow him on Google+ or email him here.