We know who the nominees are, and we've taken a look at some of the biggest snubs, but now it's your turn to weigh in on the 2012 Emmy Awards TV Fanatics!  Staff writer Dan Forcella is here to give you quick refresher on each of the major categories, and then turn it over to you all to let us know who should win come September 23.
Other categories previewed so far: Lead Actress Comedy.
-------------------
Today we move on to the race for Outstanding Lead Actor in a Comedy Series. Since this was the only category that I predicted completely correct, it's time to take a break to pat myself on the back... Now, can anyone take out Jim Parsons?!?!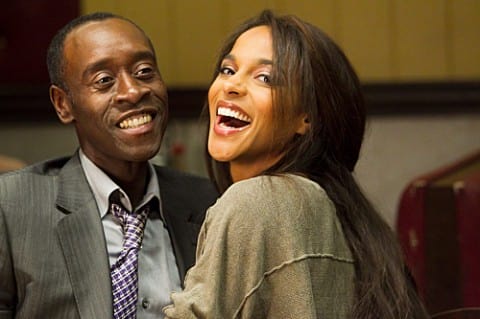 I don't think so. I believe Parsons will come away a three-time champion, but if there's anyone who will take him down it will most likely be current golden boy Louis C.K. or movie star Don Cheadle. The former is gaining steam like a boulder down a mountain, and the latter just has that certain factor that seems to win the Emmy voters over quickly.
Then again, there is always Jon Cryer.  The man has been nominated seven straight years for this role, and actually won in the supporting category back in 2009. Two-time winner Alec Baldwin always has a chance, but if he didn't beat out Parsons the past two years, it doesn't seem like it will happen this time either. Similarly, Larry David doesn't seem to have anything in his corner to get him over the hump.
The only eligible performer from last year's nominations that didn't make the cut this time around was Johnny Galecki. This wasn't a surprise as I thought last year's nom was a blip and not a promise of things to come.
Who did enough to win the prize? And who just didn't have the stuff? It's your turn to let us know who you think should win this year's Emmy for Outstanding Lead Actor in a Comedy Series.
Vote in the poll below and then sound off in the comments!
Dan Forcella is a TV Fanatic Staff Writer. Follow him on Twitter.