Cue the theme song and the casting suggestions:
CBS has won a major bidding battle over a Beverly Hills Cop spinoff that will be produced by Shawn Ryan (Last Resort) and feature original movie star Eddie Murphy in a recurring role.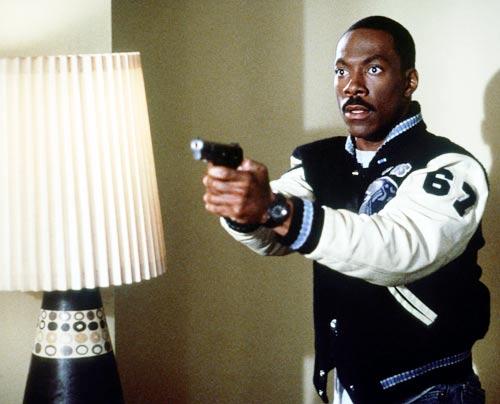 As previously reported, the series will feature Murphy reprising the character of Axel Foley, who has risen to Chief of Police and will at least appear on the pilot.
But the crux of this new Beverly Hills Cop will be Axel's son Aaron, who is also an officer in Beverly Hills, trying to do his job and escape from his father's shadow. Ryan will write the pilot, which has received a green light from CBS.
So let the theories and hopes fly, TV Fanatics: Who should play Aaron Foley?
Matt Richenthal is the Editor in Chief of TV Fanatic. Follow him on Twitter and on Google+.