Gossip Girl Season 6 Spoilers: How Will it End?
Steve Marsi at .
The beginning of the end is vast approaching.
Gossip Girl Season 6 will be comprised of only 10 episodes, premiering October 8 and concluding in early December. It's shocking to think that after all this time, in three months we will have our endgame.
Shocking and exciting. Hopefully, the last season and the series finale will do justice to the show that's given us so many memories (most of them positive) since its premiere on the CW in the fall of 2007.
Executive producers Stephanie Savage and Sara Goodman recently offered some teases on what we can expect in Gossip Girl's much-anticipated swan song. Excerpts from their recent sit-down with TV Line below: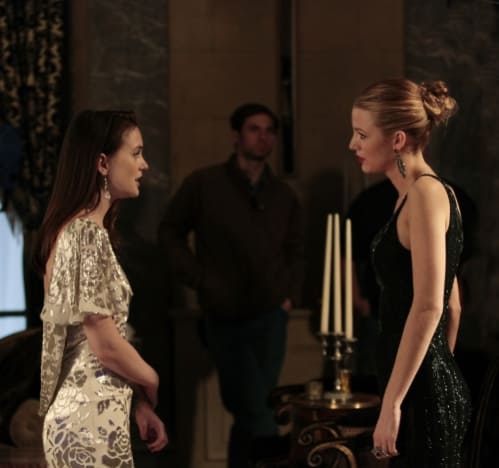 On the overall themes of Season 6: "The theme of adulthood is something that we're really playing with in this last run ... a lot of our characters are dealing with issues where they're fully adults now."
"Blair and Serena's friendship is really a spine for this whole season. [That] relationship is the premise for this show. We're really focusing a lot on that this year. And certainly the finale will focus on it as well."
"They are very strong in the last two episodes."
On what's keeping Chuck and Blair apart: "After all of this buildup, they now understand what it would mean for them to be together. The main obstacle is [them figuring out what] they need as separate people."
On Dair: "They may be over, but all parties may not be on the same page about that."
On Dan's plotting with Georgina: "He comes back from overseas with something to spring on the Upper East Side ... I like the dark, so I'm actually really excited about Dan this season."
"What might seem dark under Georgina is really just Dan finally claiming [his] power. He's been dismissed by [the gang] for a long time and he's realizing his power might lie in a different place."
"It'll be a more hell-bent and darker Dan."
On Nate: "[He] is trying to run The Spectator on his own without any crazy entanglements from financial partners and he's figuring out that that's not as easy as it might seem."
On Serena's new love interest: "He's a grown-up. He's from Serena's world, but he's found his own way. He [has] real life experience. He's patient and understanding and has a strong sense of humor."
On the potential for returning characters in the final episode: "We definitely, without giving anything away, hope to see some familiar faces in the finale."
Steve Marsi is the Managing Editor of TV Fanatic. Follow him on Google+ or email him here.