While Gossip Girl Season 6 premiere spoilers abound, the series endgame is still largely a mystery. With 10 episodes to go, your guess is as good as ours how things play out before the show takes its final bow.
Here's a little teaser regarding the final episode, though: A three-year-old boy with dark hair and eyes has been cast on it. Could be nothing, but you don't see a lot of toddlers on Gossip Girl, so it makes you wonder ...
Could there be a flash forward in the GG series finale? And the little guy is their son?
Just one theory, among other possible explanations. Dorota just had her second child, a son, and there's also Georgina's son Milo, once believed to be Dan's offspring. So the Chair baby idea is pure speculation.
Who do you think it is, and how do you want the series to end? Discuss!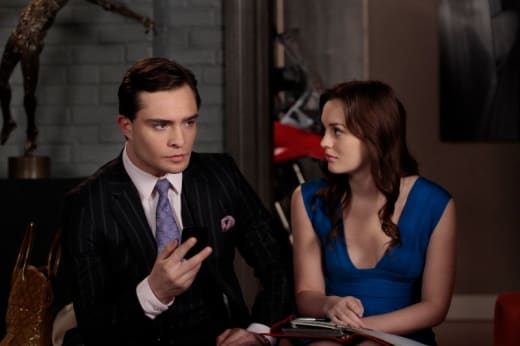 Steve Marsi is the Managing Editor of TV Fanatic. Follow him on Google+ or email him here.