This has been one of the most spoiler-ific weeks for Gossip Girl fans ever.
Segue (and spoiler) alert: Turn back now or forever hold your complaints.
As many of you likely know, based on pics and videos posted this week:
The question remains, however: Is any of it real? Or is there a twist?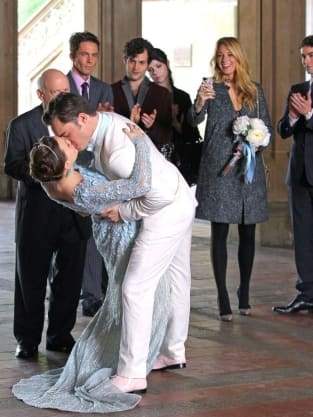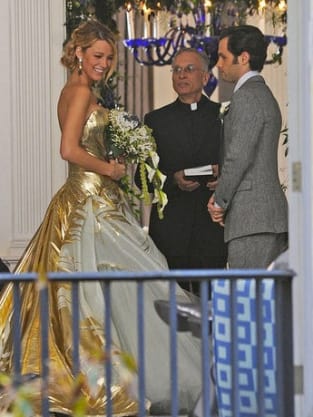 There are plenty of theories floating around, but if one or more weddings happen, it looks like it'll be prompt. As in, the groundwork for any nuptials won't be obvious between right now and December.
E! Online reports today that "if there is indeed a wedding in Gossip Girl finale, it looks to be some kind of unexpected twist. In the first eight episodes, no one looks even remotely close to marriage."
Dream sequences are the most obvious alternate explanation, or "foilers" engineered by producers. In any case, the deluge of photos and videos has ramped up speculation regarding the series endgame.
Also, TV Line reports that Steven disappears for a few episodes, only to return in Episode 8, and that Serena does reunite with Dan, but he's playing her. Material for his book perhaps? We'll see.
Share your comments, thoughts and opinions on how you envision Gossip Girl ending below!
Steve Marsi is the Managing Editor of TV Fanatic. Follow him on Google+ or email him here.