Consider yourselves warned, TV Fanatics: war is on the way to The Walking Dead Season 3.
As teased in the following new trailer for this AMC smash, The Governor and Rick "have a lot to talk about," according to the former, and will come face-to-face when the series returns on February 10.
Of course, considering Daryl and Merle are about to enter The Governor's arena, and Michonne just stabbed him in the eye, why do we somehow think these two will be doing a lot more than just talking?
Amid images of cocked guns and swung hatchets below, we hear someone say "we're going to war." Yup, we had a feeling...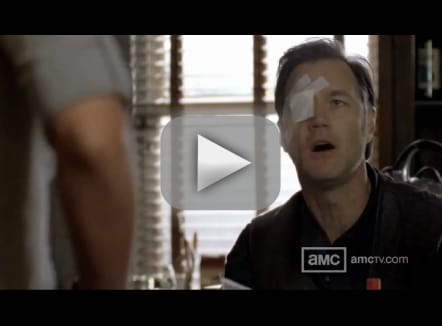 Matt Richenthal is the Editor in Chief of TV Fanatic. Follow him on Twitter and on Google+.