In advance of its Upfront presentation next week, NBC has announced the pick-ups of siz new shows, a pair of dramas and four comedies.
Check out their rundowns below and then also take a look at the programs Fox has greelighted for 2013-2014...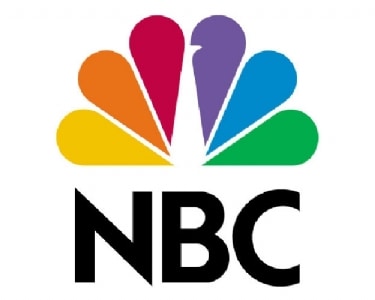 Believe (Drama)
CAST: Kyle MacLachlan, Johnny Sequoyah, Jake McLaughlin, Delroy Lindo, Jamie Chung, Sienna Guillory, Arian Moayed
SYNOPSIS: Follows an unlikely relationship between a gifted young girl and a man sprung from prison who has been tasked with protecting her from the evil elements that hunt her power.
Crisis (Drama)
CAST: Gillian Anderson, Dermot Mulroney, Rachael Taylor, Michael Beach, James Lafferty, Lance Gross, Halston Sage, Max Martini, Max Schneider, Joshua Erenberg
SYNOPSIS: Examines what happens when an unlikely puppeteer pulls Washington's elite — including the President of the United States — into an international conspiracy.
About a Boy (Comedy)
CAST: David Walton, Minnie Driver, Anjelah N. Johnson, Benjamin Stockham , Leslie Bibb, Al Madrigal
SYNOPSIS: Based on the book and subsequent 2002 film starring Hugh Grant and Nicholas Hoult, the single-cam comedy centers on the relationship between a man-child and the young boy who moves in next door.
Sean Saves the World (Comedy)
CAST: Sean Hayes, Linda Lavin, Echo Kellum, Thomas Lennon, Lindsay Sloane, Samantha Isler, Vik Sahay
SYNOPSIS : A multi-cam sitcom about a man attempting to both parent the teenage daughter who just moved in and appease a temperamental new boss.
The Michael J. Fox Show (Comedy)
CAST: Michael J. Fox, Betsy Brandt, Kate Finneran, Wendell Pierce, Juliette Goglia, Ana Nogueira
SYNOPSIS: The single-cam comedy is inspired by Fox's real life and stars him as Mike Burnaby, a husband and father of three in New York City juggling the challenges of family and career while dealing with Parkinson's disease.
Family Guide (Comedy)
CAST: Parker Posey, J.K. Simmons, Eli Baker, Ava Deluca-Verley
SYNOPSIS: The single-camera sitcom centers on a son who idolizes his blind father and enjoys his mom's newfound adolescence after his folks divorce and ultimately grow closer.
Matt Richenthal is the Editor in Chief of TV Fanatic. Follow him on Twitter and on Google+.