Will Ian Somerhalder land the lead male role in Fifty Shades of Grey?
It's unclear at the moment. But the actor is definitely up for the role and Elena is paying the price in the following photo for Damon believing that she dared say another man would be better suited for the character.
At least according to "RandomFan," the winner of this week's Vampire Diaries Caption Contest.
Check out the top submission below and get your thinking caps on for next week. We post a new photo and feature every Friday! Thank you to all who participated.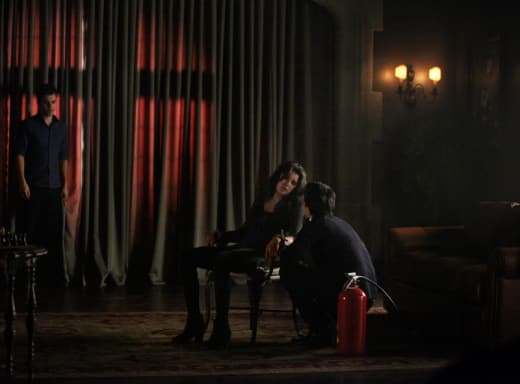 I swear, I never said Ryan Gosling would make a better Christian Grey.