A day prior to the return of The Walking Dead, this AMC smash has announced a major Season 4 casting scoop:
Michael Cudlitz, best known and beloved for portraying Officer John Cooper on Southland, will come on board cable's most-watched series as Sergeant Abraham Ford.
The character was introduced in Issue 53 of the graphic novel series and worked as a sports coach prior to the zombie outbreak. Look for him to become a close ally of Rick's and an essential member of the surviving group.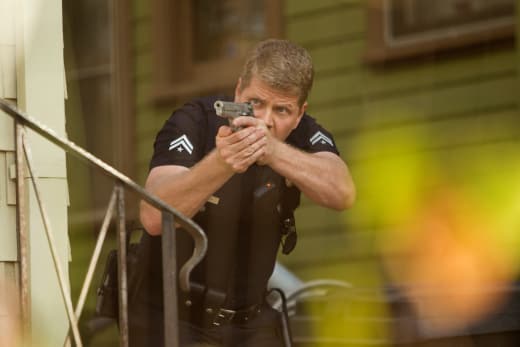 Said Cudlitz to TV Line today at Comic-Con in New York, regarding the secrecy of his filming scenes in Georgia over the past few weeks:
"I was laying low because [Abraham has] a very iconic look. It would be very easy for somebody to put the pieces together if they saw me strolling around [near the show's set.] So I was staying very close to the hotel. And I didn't hang out with any of the other cast members."
Cudlitz will debut about halfway through The Walking Dead Season 4. And he'll make quite the impression on fans.
"Abraham is someone who comes with a lot of emotional baggage. And he's on a mission."
Matt Richenthal is the Editor in Chief of TV Fanatic. Follow him on Twitter and on Google+.