William felt some pain on the Haven Season 4 finale.
He was kicked in the junk and left for dead, as this Syfy drama bid farewell to 2013 and to Season 4 in general.
Did it do so in exciting, suspenseful fashion? Well, it certainly left many questions for fans to ponder, that's for sure.
Fans learned early on just what happened when Audrey gave Duke back his Trouble, as Eric Balfour continued to shine as the latter.
We also discovered that Dave was the fourth person needed for the Guard symbol in the lighthouse, which wasn't exactly a major shock to anyone who had been paying attention to the clues.
From there, it was essentially a race to get William and Dave into the lighthouse against their will. How did it all turn out?
Watch the full installment now for the reveal: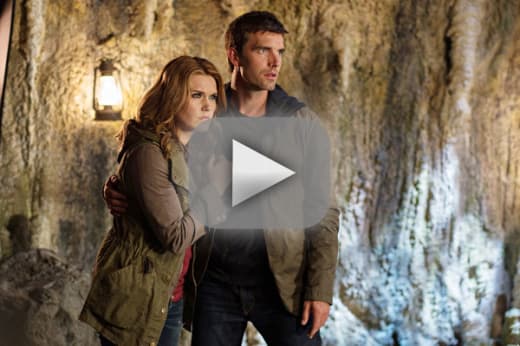 Matt Richenthal is the Editor in Chief of TV Fanatic. Follow him on Twitter and on Google+.