The investigation into a new and deadly form of heroin called "The Bogeyman" took some unexpected turns on Blue Bloods Season 4 Episode 12. 
First off, Frank's reaction to the users of the heroin was something that I didn't see coming. Although I don't wish anyone to die, I had to agree with Garrett. You choose stick a needle in your arm you're taking your chances.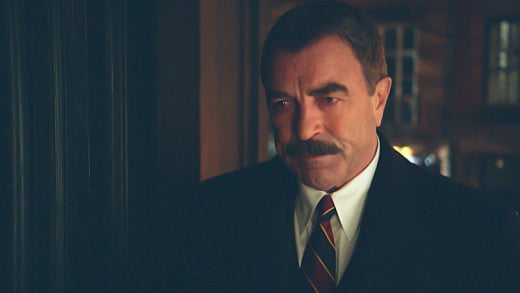 And when Frank pushed to make the deadly heroin a public health emergency, I found myself thinking similarly to Garrett once again as he said in this Blue Bloods quote…
It's not tainted aspirin or a bad batch of hamburger. It's pure heroin. You can't just issue a consumer recall.

Garrett
Frank's drug buy back program had me a little befuddled. Was it his hope that there was simply a finite supply on the streets and once they bought it all the deaths would stop? Or would buying it with public funds simply increase supply and demand and urge the supplier to continue to make more?
When Frank went to Kelly I kept waiting for him to better explain his reasoning behind buying back the drugs but that explanation never came. 
However I did like what he shared with her about the NYPD…
They are the finest police department on the planet but they carry guns and shields not magic wands.

Frank
The way Frank lit into Kelly was quite unlike him, especially when he didn't yet have all the facts. It made sense that if she had reached out to others about the program as he'd asked, one of them could have easily leaked it. 
Frank deserved to be kicked out of her house. And she certainly deserved his heartfelt apology later on.
I'd really like to see the relationship between these two developed further as Blue Bloods season 4 continues.
On other fronts, I was expecting more consequences for Nicky after being at a party where a drug overdose occurred but in the end I suppose she was right. She did all the right things given the circumstances.
Yes, I know she lied to 911 about her name but how quickly would it have made the papers if Frank Reagan's granddaughter was involved with a heroin overdose?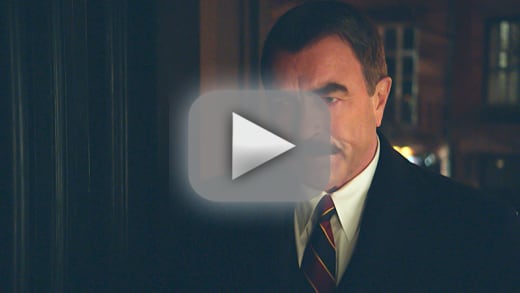 The other issue that wasn't addressed was that her underaged friends were drinking heavily at that party but unfortunately, I guess that is to be expected. 
The Reagan family dinner was nice. There was nothing unexpected about their conversations. Nicky wanted to spread her wings and go off to college somewhere away from her very close knit family. That's not an unusual choice for a young person to make.
And it's also normal for her family to worry and miss her.
It was sweet of Eddie to try and save Morgan but I never doubted where that would end. Morgan was determined to continue down her path as the bad girl. My only question was whether or not we've seen the last of her or will she be calling on Eddie again in the future.
Danny and Baez's escapades with the dead dealer were kind of fun. Having Danny tell Jimmy not to jostle the body because it was leaky and might make a mess made me laugh. 
Perhaps calling in for some backup would have been the smarter decision but for some reason, Danny rarely seems to like that option.
And I hope Baez gets them to tack on an attempted murder of a police officer for Jimmy who kept urging his cohort to shoot her once her gun was emptied. 
Because as much fun as Blue Bloods can be, you never know when the next officer will go down. 
And tell us TV Fanatics, what did you think of Frank's buy back program?
C. Orlando is a TV Fanatic Staff Writer. Follow her on Twitter.