As John Ross insisted on fracking Southfork, Sue Ellen and Bobby banded together to blackmail the governor...and they used a bug in a bourbon cork to do it.
With evidence of his fraud in hand, they had him appoint Bobby the new Railroad Commissioner so he could revoke John Ross' permit to frack.
John Ross his furious with his mother. 
Elsewhere on Dallas Season 3 Episode 5, Emma blackmailed her grandmother to get John Ross the ship leases he needed. But Judith was quick to point out that although Emma thinks John Ross cares about her, he's only using her.
Still in a Mexican prison, Cliff realizes that Pamela truly believes he killed J.R.
You can catch up with the Ewings anytime and watch Dallas online here at TV Fanatic.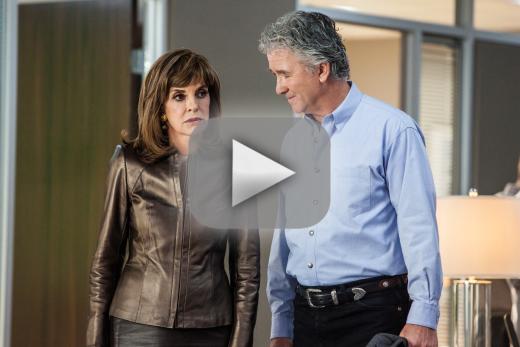 C. Orlando is a TV Fanatic Staff Writer. Follow her on Twitter.