So, who's the Parks and Recreation department's player of the week?
I believe that goes to Ben! On Parks and Recreation Season 6 Episode 17, Ben was the first character to really fall on his sword in defense of poor, poor Larry, AKA "The Fartist Formerly Known as Jerry."
I know that making fun of Jerry/Larry is the series running joke, but it is sometimes hard to watch for such a light-hearted feel-good sitcom.
It's possible I'm being oversensitive, but this show just has such a massive, throbbing heart. Everyone's attitude toward Larry/Jerry can be hard to take, which brings me right back to awarding Ben this week's most valuable Parks Department player award.
And I had to award my favorite couple on the series a second place tie. April gets it because of her Zodiac killer bear and Andy gets it because he thinks robots give us money out of the ATMs.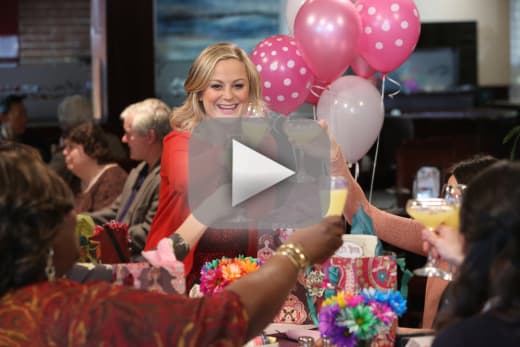 As for Leslie, well, it's pretty clear she misses Ann quite a bit. And it's true: No man can fill a woman's shoes when it comes to friendship. Especially when it comes to discussing Sandra Bullock's skirt lengths and Saracen versus Riggins.
I'm with Ann on that one. No one can touch Riggins's sex appeal. I mean, Saracen's definitely attractive, but Riggins is a rugged male. Sigh. I digress.
I liked the main message of this episode, though. Leslie has great friends right in front of her. I would kill to be Donna Meagle's friend. I'd stay up all night tweeting with her about Scandal, travel with her to Asia and get a mid-morning mani with her. And April is caring, responsible and terrifically funny! Who could beat that?
Anyway, great episode. Funnier than last week's, I'd argue. But I'm a bit biased. Any television references and I'm immediately sold.
But really guys, Matt Saracen or Tim Riggins?