When Edith, a U.S. attorney winds up dead in Mexico, no one can figure out how she got there, except for Patrick Jane. 
On The Mentalist Season 6 Episode 13, an underground cartel tunnel leads Jane to a separtist commune and some really great peanut butter, not to mention a fugitive on the run for 27 years. 
Jane figures out that Edith approached Marcia, aka Rachel, an eco-terrorist she once defended and ended up with a bullet to the back of the head. It was good work by Jane, even if he had to ditch Fischer to do it. 
Jane made up for it by giving Fischer, Abbott, Wiley, and Cho all special presents from their childhood. 
Lisbon spent her time coordinating with Van Pelt and Rigsby who contacted JJ La Roche for help. La Roche and Rigsby entered a dark warehouse only to hit a trip wire. La Roche died from the gunshots that followed.
Whether you missed a minute or want to see it again, you can watch The Mentalist online here at TV Fanatic.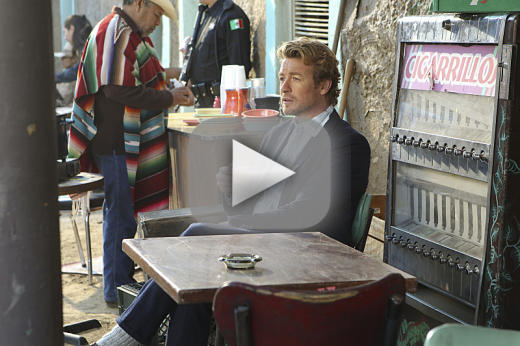 C. Orlando is a TV Fanatic Staff Writer. Follow her on Twitter.