As John Ross reels from having his mother turn on him and side with Bobby, he comes up with another plan. He decides to try and take Ewing Global public to gain the money to buy the Arctic drilling leases. Sue Ellen agrees to vote with him in Dallas Season 3 Episode 6.
But when Sue Ellen sees a barely dressed Candace leave John Ross office, she assumes the worst. Little doesn she know that John Ross turned down his secretary's advances. 
Sue Ellen votes against John Ross and then gets drunk, telling him he's just like his father and her drinking is his fault. John Ross retaliates by pulling strings to get her committed. Then he tells Bobby and Christopher that he will use his mothers votes to take the company public.
As Emma pressures John Ross into a compromising position, someone is recording their tryst and sends a copy of it to Elena.
If you can't get enough of the drama, watch Dallas online right here at TV Fanatic.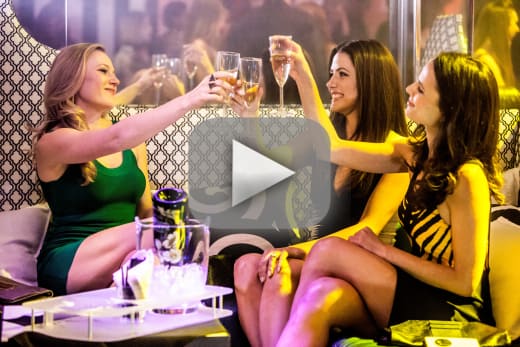 C. Orlando is a TV Fanatic Staff Writer. Follow her on Twitter.