Once Upon a Time in Wonderland: Watch Season 1 Episode 13 Online

Christine Orlando at .
Jafar uses the new rules of magic to make his father say he loved him before killing him.
Then he brings The Red Queen back to life but makes her think she's in love with him. Only Will's true love kiss breaks the spell in Once Upon a Time in Wonderland Season 1 Episode 13.
Amara saves Cyrus and then they head to the Well of Wonders where Amara sacrifices herself to save her sons and stop Jafar but before her water reaches the well, Jafar steals it.  The guardian of the well turns him into a genie for disturbing fate.
The Red Queen dies once again when Jafar loses his magic. Will is crushed until the guardian of the well sends healing water. She says that although the Red Queen was meant to end, Anastasia was meant to survive. 
Alice and Cyrus choose to go back to England where they are married surrounded by family and friends. Years later, Alice tells the story of her adventures to her daughter.
If you want to relive the adventure, you can watch Once Upon a Time in Wonderland online here at TV Fanatic.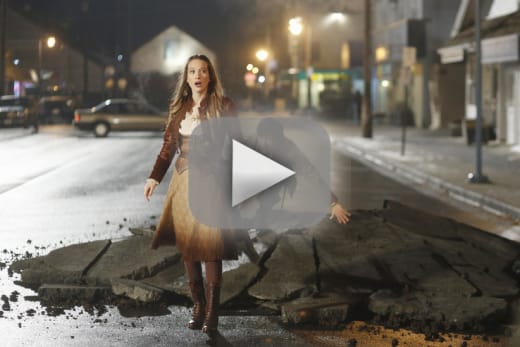 C. Orlando is a TV Fanatic Staff Writer. Follow her on Twitter.