FX is back in business with Denis Leary.
The network announced today that it has ordered 10 episodes of Sex&Drugs&Rock&Roll, a comedy that will bring Leary back to the place where he worked for years on Rescue Me.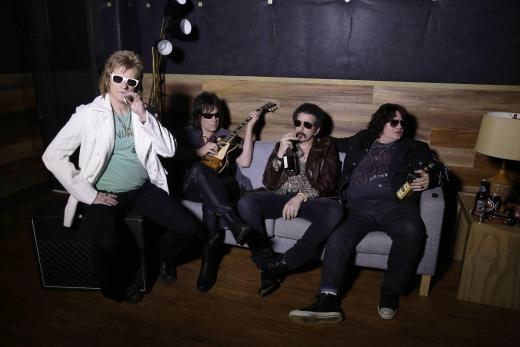 "I am extremely elated at the opportunity to once again be working with John Landgraf and the fine executive talent over at FX," said Leary via statement. "They have a great platform for comedy, an award-winning marketing team and an amazing new Nespresso machine in the conference room."
Sex&Drugs&Rock&Roll will will premiere in 2015 and center on Leary as Jonny Rock, a middle-aged singer who desperately wants to strike it rich and famous. But he's a long way from accomplishing either goal, thanks to a past drinking and drug habit.
Along with the fact that he slept with his bandmate's wife.
Leary will produce the series, which will also star John Corbett, Elizabeth Gillies, Elaine Hendrix and Bobby Kelly.
Said Fox Television Studios President David Madden:
"We have been honored by long-standing collaborations with both FX and Apostle, so it's gratifying for us to be able to break new ground with them both.  Our partnership with Denis and Apostle has been one of our most fruitful ventures, and this time our fans will definitely see a different Denis.
"As both actor and writer, Denis plunges into dazzlingly original arenas of dark comedy and, along with a stellar veteran cast, the results are just really funny."
Matt Richenthal is the Editor in Chief of TV Fanatic. Follow him on Twitter and on Google+.