Has Paige finally gotten herself in too deep?
As we saw in Graceland Season 2 Episode 5, Paige's attempt to help a young girl smuggling drugs in small balloons in her stomach went awry when one of the balloons burst before being removed and the girl OD'd.
On Graceland Season 2 Episode 6, the traffickers want their drugs, as well as another young woman to sell off to the highest bidder... so Paige has to think fast as she takes on the identity of the dead girl.
In this exclusive cilp given to TV Fanatic by the USA Network, watch as Paige is questioned by her captors as to where that broken balloon of drugs is. Will she get herself out alive when, unbeknownst to her, she no longer has back up since Jakes was arrested while on watch?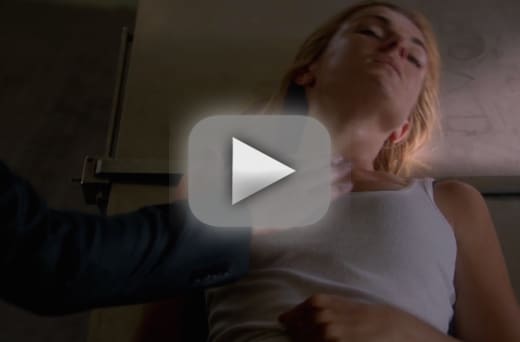 Graceland Season 2 airs Wednesdays at 10/9c on USA.
Jim Halterman is the West Coast Editor of TV Fanatic and the owner of JimHalterman.com. Follow him on Twitter.