It's the most ambitious first episode I think we've ever attempted. It moves like no other premiere we've ever shot, and if this is anything to go by for the season, I think it's going to be the best season yet.
Not a bad way to get one excited for The Walking Dead Season 5, is it?
Those are the words of star Andrew Lincoln, who is one of many cast and crew members interviewed for the following Walking Dead set visit.
It was filmed on the first day of shooting new episodes and it features a lot of running, some seriously beaten-up characters and Lauren Cohan teasing that the first fall installment will be "so disturbing."
The Walking Dead Season 4 concluded with Rick reuniting with his group at Terminus, only for them all to then be captured
What does the future hold? Watch, look and listen now: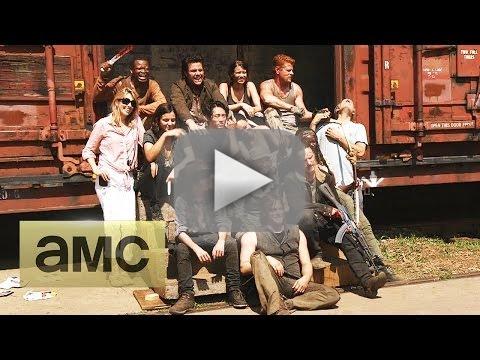 NOTE: Need to catch up prior to Season 5 premiering in October? Go watch The Walking Dead online now.
Matt Richenthal is the Editor in Chief of TV Fanatic. Follow him on Twitter and on Google+.