Gossip Girl Season 2 Episode 20 Rewatch: Remains of the J
Leigh Raines at .
Having a sweet sixteen is a right of passage for teenagers in America. Remember when MTV capitalized on this fact? What ever happened to My Super Sweet Sixteen anyway? Oh yeah, everyone started getting knocked up and now we have Teen Mom...
Well I digress. It's still a huge social norm in America and Jenny Humphrey was no exception to the rule. She just had a very different celebration in mind than Serena.
Gossip Girl Season 2 Episode 20 was about Jenny's fight against being a Park Avenue Princess and Serena's struggle to reclaim her status as one.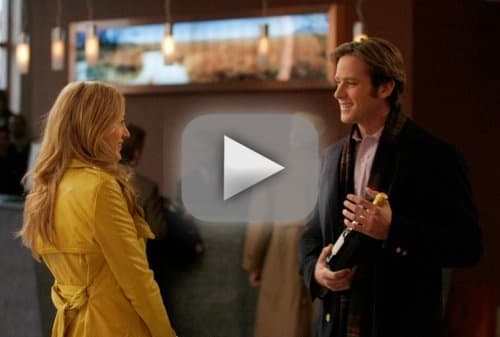 After spending the better part of her year happily outcast from the social climbing world of Constance Billard, Jenny decided to celebrate her birthday with some of Rufus's chili and board games. And in a really fun and dope Missoni dress that was completely inappropriate for the occasion, but it's okay because this is Gossip Girl.
Serena and Lily initially accepted this fact and agree to Jenny's party. Then Serena ran into her socialite friend Poppy and realized she was stuck in a humdrum routine of break-ups, make-ups, and frenemies. Uh Serena, that's called high school.
A girl like you should be on the arm of a designer at the Costume Institute ball one night and yachting around the Maldives next.

Poppy
That comment was perfect because in real life Blake Lively always slays it at the Met Ball. So Serena hijacked the party and made it an uptown soiree, Jenny got pissed, posted it on Gossip Girl and it became a rager. Lily of course blamed Serena. Dan and Eric feigned innocence.
All I did was carry the chili and stop a few teenagers from having unprotected sex.

Dan
Oh Dan, but you're also Gossip Girl. So you posted the party and spread the word. I love when we get to look back and have moments of clarity like this!
So the big drama was focused on the Sweet Sixteen, but there was some major stuff happening in the B storyline this week: the love square known as Blair-Nate-Vanessa-Chuck. Nate and Vanessa break up and Chuck taunts Blair that she and Nate have no spark.
Eh I'd probably agree with that. Just because they are both good looking doesn't guarantee chemistry!
So now Chuck and Vanessa stand humiliated, although Chuck really doesn't have a leg to stand on because Blair dropped an L bomb on him and he didn't return it. Those two are out for revenge and fortunately for our entertainment, they do it really well.
Chuck: I came up with several excellent ideas. You just shot them down.
Vanessa: Yeah, because most of them involved leaking the Chuck-Vanessa sex tape on the Internet.
Chuck: We don't have to leak the tape if you don't want to.
In the end Blair and Nate do end up back together, chastely kissing in a snowstorm at the Central Park duck pond. But back in Chuck's bed....we find Vanessa. Such a dirty little secret.
Now Serena is off to Spain and it looks like Poppy's boyfriend may have a slight interest in her. What could possibly go wrong? HA! See you all for the next GG rewatch!
And remember to watch Gossip Girl online via TV Fanatic any time you need a fix. XOXO!