The Strain Season Finale Photos: The Ultimate Battle

Henry A. Otero at .
That's right, The Strain Season 1 Episode 13 is upon us and before you know it we'll learn the fates of Setrakian, Eph, Nora, Dutch, Fet and young Zack. Will they destroy the Master or die trying?
Obviously as with any war there will be casualties and all our heroes are willing to risk their lives in the name of the human race.
Interestingly enough those strigoi soldiers appear to be allies, but how great are there numbers? Are there enough of them to tip the scales of the war? And why are they not under the Master's control? What makes them so different? Another Master?
We've got your first good look at Quinlan played by Stephen McHattie in our slide show below, don't miss it.
Also Eldritch Palmer is a bit of a wildcard now. The Master refused to turn him, simply healing him instead. Will a vengeful Palmer turn against the Master? And how does Fitzwilliam fit in to all this?
Flip through our finale photos below and prepare yourselves for a battle that is sure to claim the life of at least one of your favorite characters. Then join me right back here after the finale for a full rundown of the installment.
Need to catch up before the finale? Watch The Strain online and check out the FX teaser below for a peek at what's in store for us on Sunday: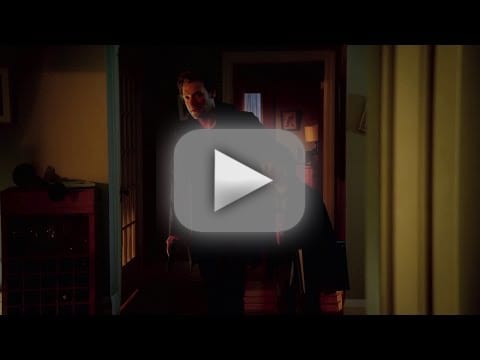 The Strain Season 1 finale airs Sunday, October 5 at 10/9c only on FX.