The Walking Dead Creator Confirms Daryl's Sexuality, Teases "Prominent" Gay Character
Matt Richenthal at .
The Walking Dead bid farewell to a long-time character on this week's midseason finale, as (SPOILER ALERT!) Beth did not make it out of the hospital alive.
She was shot dead by Dawn toward the end of The Walking Dead Season 5 Episode 8.
But while fans continue to react to this development and mourn the loss of Beth, executive producer Robert Kirkman gave them some other things to ponder on last night's edition of Talking Dead.
First: Daryl is not gay.
"In the letter column of the comic book that I do, I mentioned that there was a possibility early on about making Daryl Dixon's character gay," Kirkman told viewers.
"I just wanted to clarify that the possibility is there and that I would have been fine with it, the network would have been fine with it - but we ultimately didn't do that. I can make it official: Daryl Dixon is straight."
Second: a gay character is on the way.
Simply put, Kirkman  revealed on Talking Dead that a "prominent" gay character from the comic books will appear in the second half of The Walking Dead Season 5.
Might it be Aaron, a resident of the Alexandria Safe-Zone who ends up a powerful ally for Rick and company?
Let the guessing games begin as we look forward to new episodes and watch The Walking Dead online until they arrive in 2015...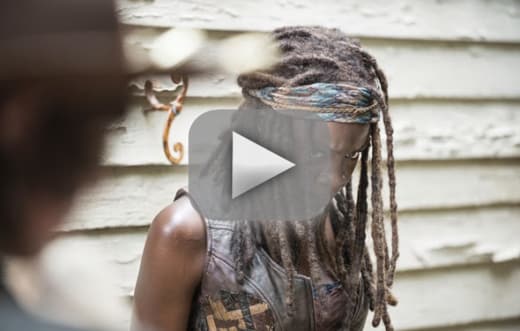 Matt Richenthal is the Editor in Chief of TV Fanatic. Follow him on Twitter and on Google+.