Marvel's Daredevil is just a couple of weeks away!
Today, Netflix released a series of highly stylized posters that together form one Hell's Kitchen street scene. In order to get a better glimpse at each character, the individual versions are included below.
Flip through the slideshow and meet the main players of Marvel's Daredevil.
Other cast members featured in the series include: Vondie Curtis Hall as Ben Ulrich, Scott Glenn as Stick, Ayelet Zurer as Vanessa Marianna, Bob Gunton and Leland Owlsey and Toby Leonard Moore as Wesley.
Are you familiar with the world of Daredevil? What excites you most about this TV series?
Daredevil is just the first of four live-action Netflix TV series (Marvel's A.K.A. Jessica Jones, Marvel's Iron Fist, and Marvel's Luke Cage), culminating in an Avengers-like team up feature titled Marvel's The Defenders.
Watch the street scene from the posters come to life in the video clip below.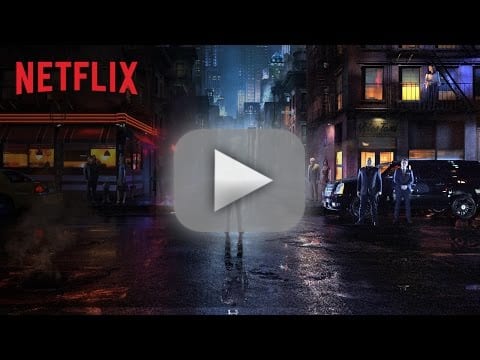 All 13 episodes of Daredevil Season 1 premiere April 10 at 12:01 AM PT on Netflix.