Marvel & Netflix already gave us a nice teaser last month, but the official Daredevil trailer is insane!
The series premieres on Netflix in exactly one month, so the timing could not be more perfect.
Naturally, our titular hero Matt Murdock (Charlie Cox) is featured heavily in the footage. However, this time around we also hear from Karen Page (Deborah Ann Woll), Claire Temple (Rosario Dawson) and Wilson Fisk / Kingpin (Vincent D'Onofrio).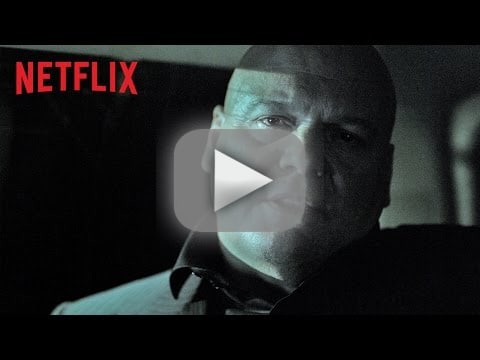 Tell me Vincent D'Onofrio as Kingpin isn't Marvel's best bit of casting ever!
The show definitely appears to be much darker, with a harder edge than we're used to from Marvel. Of course, with Steven S. DeKnight (creator of Spartacus) at the helm, there's no doubt Daredevil is going to be an adult TV series.
Are you excited to visit the MCU's Hell's Kitchen and get a feel for the world Marvel & Netflix are bringing to the small screen?
I'm super psyched and I hope when April 10 rolls around you join me to discuss each installment via my reviews here at TV Fanatic.
Daredevil Season 1 will be released in its entirety (13 one-hour episodes) on April 10, 2015 at 12:01 a.m. PST.