Ready to do the chicken dance, Arrested Development Fanatics?
About two months after Brian Grazer confirmed a fifth season of the classic sitcom was in the works, the producer provided a few more details Tuesday during a podcast with Adam Carolla.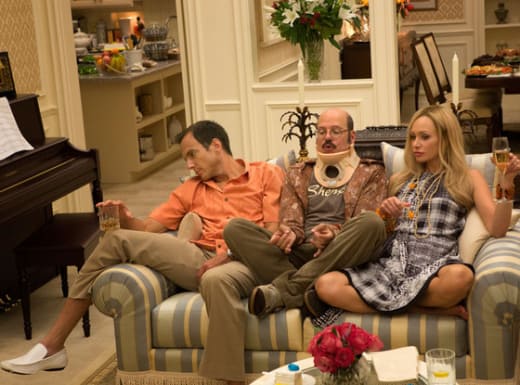 "Netflix is determined to do more episodes, so we're going to do more episodes," Grazer said, adding that production will begin "after the first of the year" for a Season 5 premiere "four months after that."
So we're talking some time in late spring.
Even the most ardent of supporters can likely admit by now that Arrested Development Season 4 was a mess.
But the series that originally ran on Fox from 2003 to 2006 was the wittiest, most intelligent comedy of all-time.
Here's to hoping Season 5 can recapture the magic of these Arrested Development quotes and speeches.
Matt Richenthal is the Editor in Chief of TV Fanatic. Follow him on Twitter and on Google+.