Watch The Real Housewives of New York City Online: Conch Blocked

Christine Orlando at .
Last week, everyone was talking about Sonja Morgan's drinking but perhaps they need to be a little more concerned with their own alcohol consumption after The Real Housewives of New York City Season 7 Episode 14.
Not only was the vacation house almost out of vodka but the rum, tequila, and dirty martinis flowed freely both day and night.
Dorinda might like her martinis dirty but not her language as she tore into Heather for being so liberal with her use of the f-bomb.
Not only did it lead to the f-word being yelled back and forth over dinner at a public restaurant but somehow talk of their mothers got into the mix.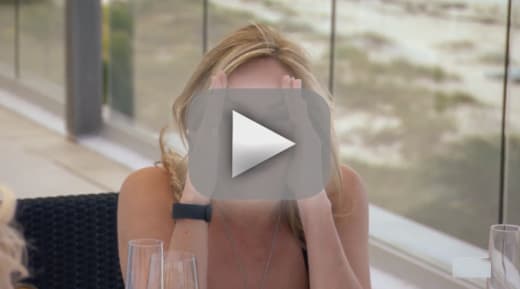 Dorinda was so blitzed she was barely making sense and eventually broke down into a sobbing mess which Heather took pity on and decided to escort her out of the room.
Will LuAnn and Ramona leave them alone to hash things out or insert them into the middle of this pathetic argument next week?
You know things must be bad when Sonja Morgan and Ramona Singer look like the most sober housewives in the room!
You won't want to miss a minute of the drama. Watch The Real Housewives of New York City online here at TV Fanatic. 
C. Orlando is a TV Fanatic Staff Writer. Follow her on Twitter.