Caitlin found a person who looked an awful lot like herself on The Flash Season 2 Episode 19.
Did they have anything in common other than a face?
You may be surprised.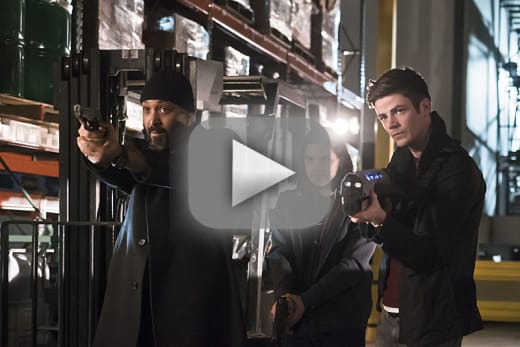 Barry discovered he was quite the klutz when he was without powers.
His coffee fell on the ground and all he had was a smashed mug.
Harry thought Barry brought it all on himself, but he was worried about Jesse.
When Harry went to secure his daughter, he found himself the victim of a kidnapping.
Would Jesse come back if it meant helping to find her father?
Find out what Jesse did and how Caitlin fared against her familiar face when you watch The Flash online by clicking above!
Carissa Pavlica is the managing editor and a staff writer for TV Fanatic. Follow her on Twitter.