Game of Thrones Round Table: Tower of Disappointment?
Paul Dailly at .
We finally got to see the Tower of Joy, but was it worth it?
On Game of Thrones Season 6 Episode 3, Bran's journey continued into the past and it gave us one of the best scenes on the series to date. 
TV Fanatics Meg Bonney, Caralynn Lippo and Paul Dailly discuss Jon's big move, Tommen's reign of mediocrity and Gilly and Sam's relationship.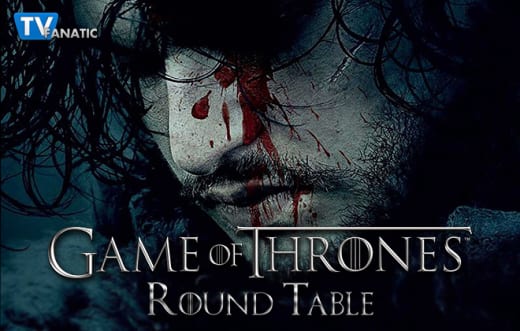 What did you think of Jon's decision to kill the ones who killed him?
Meg: Good call. It was brutal to watch but Jon couldn't leave with dudes like that at the wall. I think he did it more to protect his friends and the vengeance was a nice side effect of that. He didn't take much joy in it. It was a very Ned Stark thing to do. 
Caralynn: Meg is right; it was a very Ned thing to do. Clearly, it pained Jon to do it, and I think that part of him was hoping that his killers would repent or something. But I think it was necessary for several reasons. For one, none of them were a little bit sorry about what they did. Ser Alliser's speech pretty much confirmed that. For another, their deaths marked the end of Jon's time with the Night's Watch in a way; he executed them and then immediately quit. That juxtaposition wasn't for no reason.
Paul: I'm with Meg on this one. They played with fire, so they should have expected some sort of comeuppance for their actions. Nothing goes unpunished in Westeros. 

Is Tommen fit to be king?
Meg: Helllll no. He needs to take after his dead brother a little. He needs to have the High Sparrow killed or captured or something. He is officially the worst husband EVER! 
Caralynn: Hahahahaha. No. He really is the complete opposite of Joffrey but even more useless. Has he gotten anything at all done in the time that he's ruled? Nope. All he's done is get pushed around by everyone. I kind of want to see him finally snap and lose it, dispatching of the High Sparrow himself. But I doubt that'll happen. 
Paul: I laughed when I typed that question because I just wanted reassurance that it wasn't just myself that thought he was useless.
What did you think of the tower of joy?
Meg: That was the best part of the episode! I don't think we have any doubt that it's baby Jon Snow up there in the tower! I want to see more of that. The fans need a win. Jon Snow needs a win. Give us something good! 

Caralynn: Bran's storyline is so much more interesting now than it's been in seasons, in my opinion. These flashbacks are so integral to the larger plot of the story. I don't normally feel that way about flashbacks, but give me more!! Granted these are not really "flashbacks" in the strictest sense -- Bran is actually experiencing in these moments. Also the fact that the events of the flashback are different than what Bran was told is really interesting because, of course, Ned had to keep all these secrets regarding that actual event.
Paul: I really loved it, but it pissed me off right at the best bit. We waited THIS long for the scene and it was over a little too fast.
Which storyline is your favorite at the moment?
Meg: The Bran/Ned history stuff has been great! I think my favorite overall story has to Jon Snow. I think his story is just getting started and that's super exciting.  
Caralynn: I'm with Meg, I love the Bran stuff. I'm eager to see Jon Snow actually get stuff done. I can't believe that it's taken three entire episodes for Jon to resurrect and decide to leave the Night's Watch. That's nearly half the season!! Now that he's leaving, I think his storyline will improve. I also really love Arya's transition into No One; not because she's doing a whole lot but because Arya is such a strong character and she's the person I root for the most at this point.
Paul: My favourite has got to be Jon Snow's. Obviously the whole fake death sucked, but he's in a very interesting place and it should be interesting to find out what his next move is. 
  
Will Gilly and Sam be able to make their relationship work?
Meg: Ugh, is it bad that I don't care? Like at all? I loved them last season but I want Sam back at Jons side now. I am ready for Gilly baby Sam to find a new home so Sam can find his best bud and help him sort out his new life.  
Caralynn: I hope so! I like those two together, but I don't really understand why Sam and Gilly are headed off to wherever it is they're going Meg is right, Sam needs to be back with his best bro's side. I'm sure they'll reunite eventually, but in the meantime, I'm not terrible interested in Sam's new adventure. 
Paul: I like them a lot, but they're too nice and that's what will ultimately get them both killed.
What did you think of the episode? Did it live up to your expectations? Hit the comments below!
Note: Game of Thrones Season 6 Episode 4 airs Sunday May 15 at 9/8c on HBO
Here's your first look at the next episode: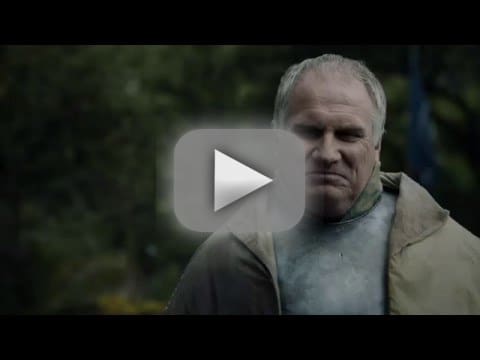 Paul Dailly is the Associate Editor for TV Fanatic. Follow him on Twitter.