Don't miss out on some of the best quotes of the week!
We have them below.
Scroll through now to see what we captured for you.
1. The Big Bang Theory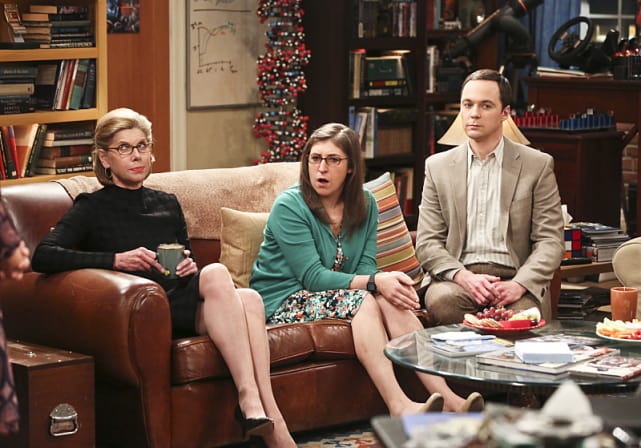 Penny: And when I dropped her off at the hotel, she even gave me a hug.
Leonard: Did she think you were choking, or...?
2. Grimm
Rosalee [Monroe is working on a self-winding watch]: Well, I'm going to bed, and unless you join me in the next few minutes, you're going to be the one who's self-winding tonight!
Monroe: ...and I'm done!
3. Quantico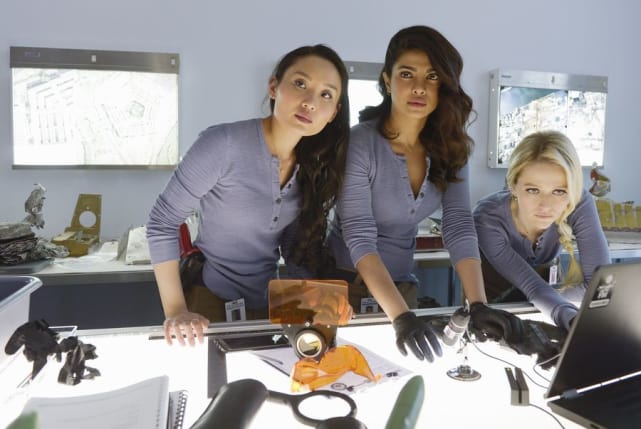 I don't know how to say goodbye to my life, and I'm terrified.

Raina
4. Reign
Tell me, what would hurt more. Knowing the person you love will die, or knowing they're alive but you cannot have them?

Elizabeth
5. Last Man on Earth
Todd: Oh. That's funny. 'Cuz your farts smell like freshly-cooked bacon.
Mike: Thank you?
6. Madam Secretary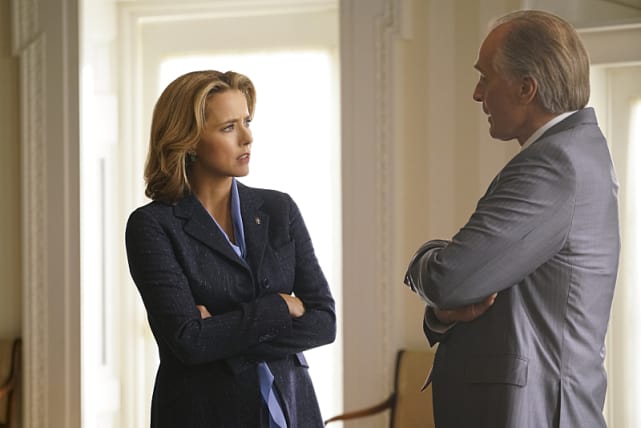 Aside from fixing the waffle iron and building a fire pit and obsessing about mini gold, everything okay post Islamabad?

Elizabeth
7. Game of Thrones
You were dead and now you're not. That's completely fucking mad, seems to me. I can only imagine what it means to you.


Davos
8. Nashville
I say this with love, but court-mandated community service does not exactly drive your point home.

Scarlett
9. Elementary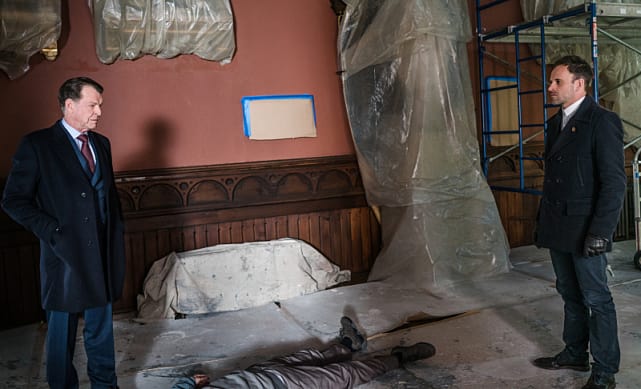 Yes, let's talk about bees, instead of the execution you just made in Yonkers.

Sherlock
10. Family Guy
I ate a dime once. It became a manhole cover for like three days, then pow!

Stewie
11. The Good Wife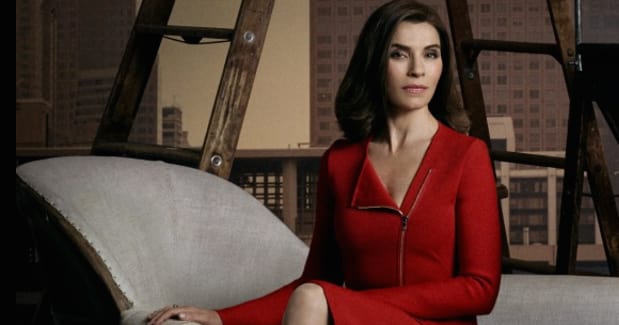 You think you can play the emotional card with me? You think I'm going to break down and cry? Look at me. Do I look like I'm breaking down?

Alicia
12. Once Upon a Time
We all have the capability to change and the future is not written by our past.

Robin
13. Jane the Virgin
Rafael: So my lawyer said they could go easy on me or they could want to make an example out of someone like me.
Narrator: Rich, entitled, son of a crime lord.
14. The 100
Bellamy: C'mon, Clarke. You're really willing to trust that guy with your life?
Clarke: No. But you'll be covering us the entire time. And I trust you.
15. Chicago Med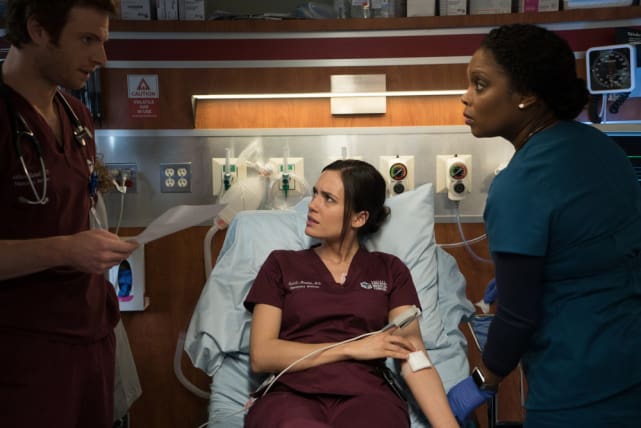 Will: It's not my job to listen. I'm a doctor. It's my job to decide what's best for him.
April: *That* is exactly why I'm a nurse.
16. NCIS: New Orleans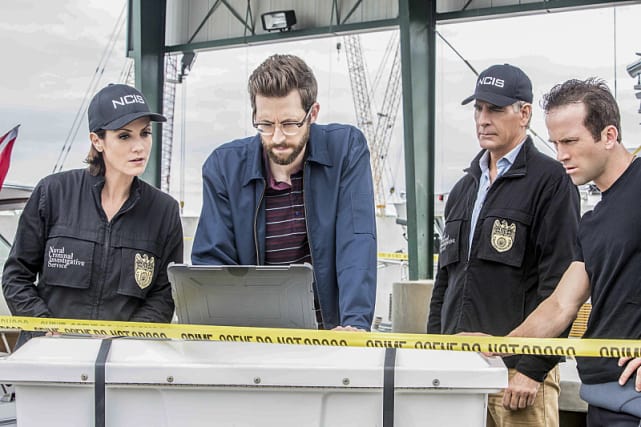 Brody: Since when do we threaten family members?
Agent Russo: Since they started decapitating people.
17. Gotham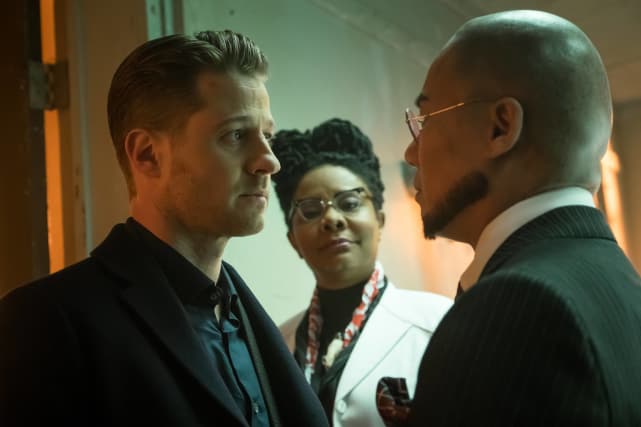 Selina: Forensic guy?
Nygma: Street trash girl?
18. 12 Monkeys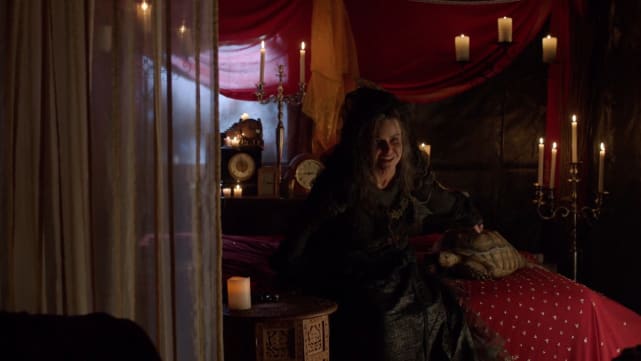 Jones: Mr. Cole and doctor Railly are lost in time. This anomaly is threatening to kill us all. I don't have the time to break on through to the other side with you.
Jennifer: Jim Morrison. Primary.
19. Penny Dreadful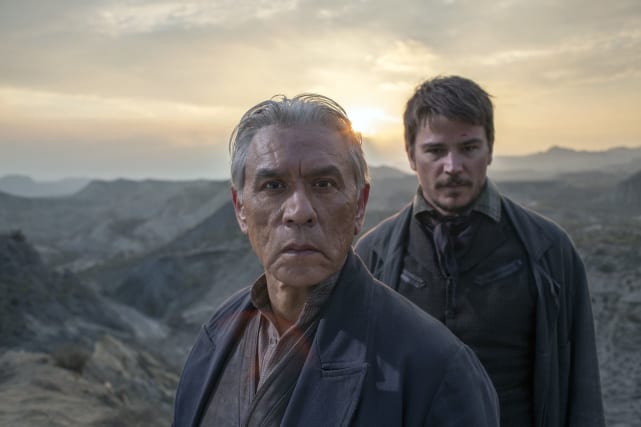 Hunting a man is no great thing. They are slow and predictable. They can be found always where their appetites lead them. To eat. To sleep. To fuck. Man is no great thing.

Kaetenay
20. Fear the Walking Dead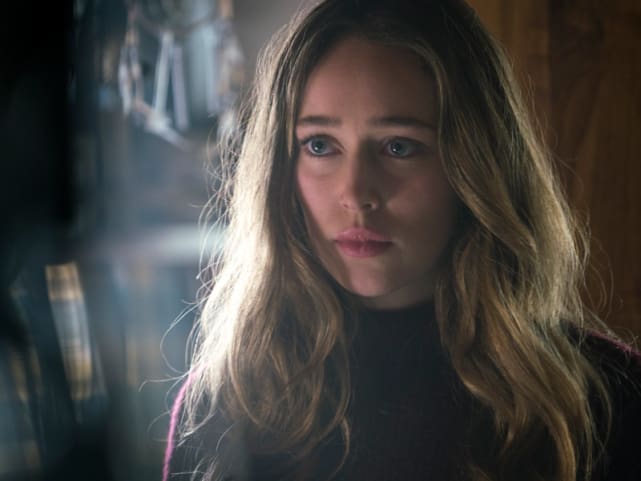 Did I just screw everything up? Were they gonna trade him for my dad?

Chris
21. Houdini & Doyle
Houdini: Maybe he didn't mean it literally.
Doyle: A ten year old who speaks in metaphors?
Houdini: So he was a professor of literature in his past life.
22. Scandal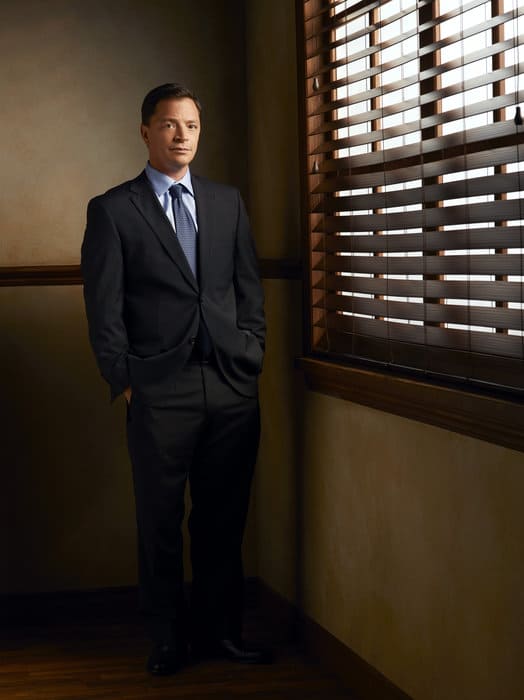 What does the dark lord master Cyrus Beene want in return for this?


David
23. Supernatural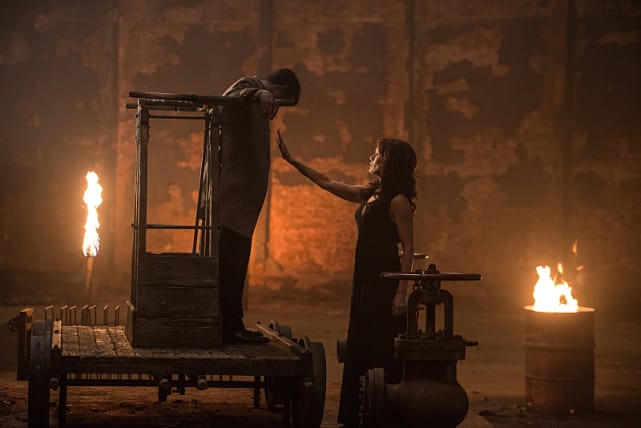 People pray to you. People built churches for you, and fight wars in your name, and you did nothing.

Dean
24. Bates Motel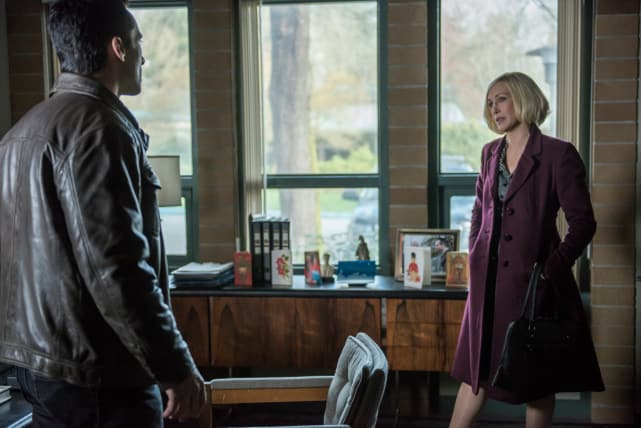 Dylan: Because I'm afraid of what's gonna happen! Of what's already happened!
Norma: Stop being dramatic! You're just inventing all of this. You're making shit up because you're jealous of him. You always have been!
25. Person of Interest
There are no heroes. No villains. Just people doing the best they can.

Finch
26. Blindspot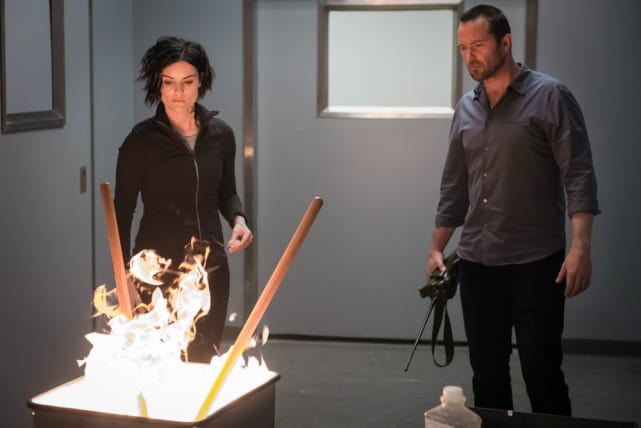 Borden: Are you sure this is going to work?
Patterson: Oh, no
27. Castle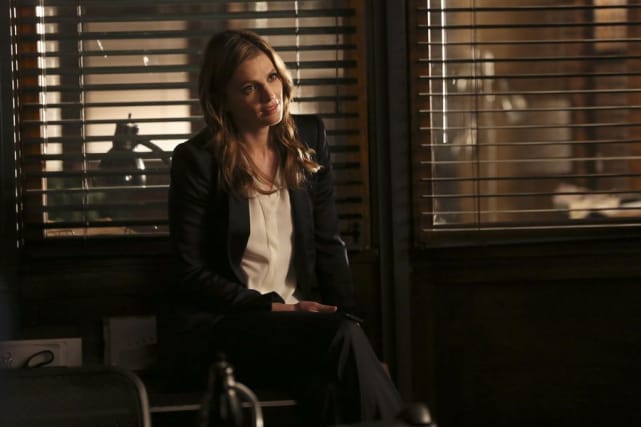 You know as well as I do that when the lights go out, bad things happen.

Beckett
28. Chicago Fire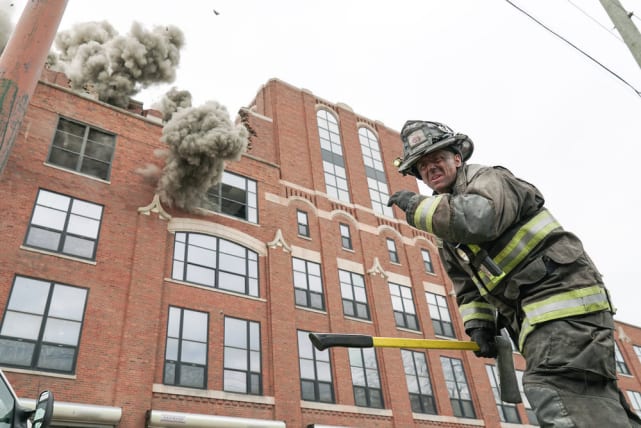 All right, we have 20-plus victims inside. The only thing holding this building up is God and carpeting.

Boden
29. NCIS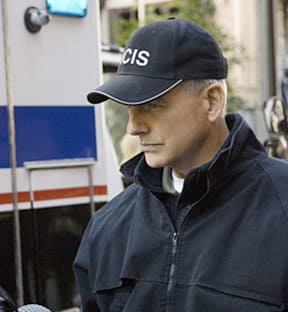 McGee: What's our next move, boss?
Gibbs: We're going to find Jacob Scott. We're going to kill him.
30. Outlander
Claire, surely you of all people can step outside the passions of the moment and appreciate the sublime preposterousness that would guide us to a meeting at the French Court.

Black Jack
31. New Girl
Nick: Dude, Schmidt lost his vows.
Winston: For the wedding?
Schmidt: No. Different vows.
Winston: Oh, then what's the big deal?
Schmidt: What is wrong with you people?
32. The Americans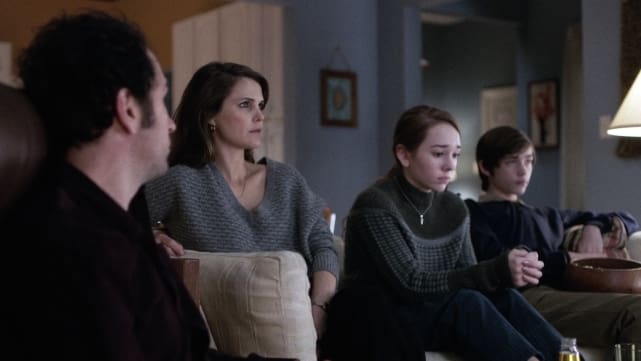 William: Where've you been? They told me all communication should go through the Center, not you.
Philip: We've been on a break.
William: A break? We get breaks?
33. Agents of SHIELD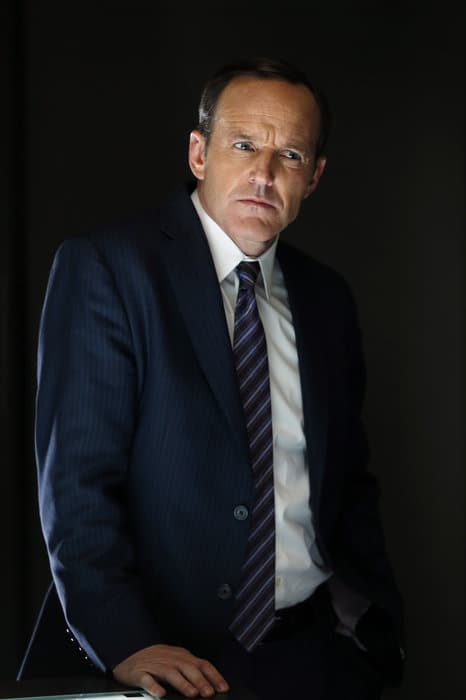 Cap, Agent Carter... They were my heroes growing up.

Coulson
34. Awkward
Sadie: You and Patrick are gross.
Tamara: You know what else is gross? This dress.
35. Rosewood
Vladimir: Who is this guy?
Hornstock: One of Miami's finest.
Rosewood: Thanks Capt.
Hornstock: And a pain in the ass.
36. Law & Order: SVU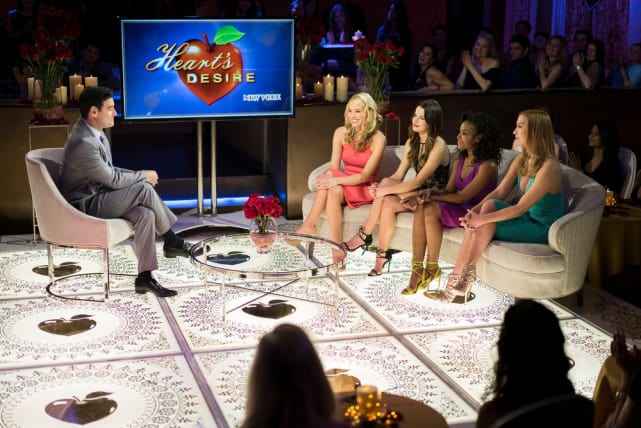 Sonny: Did you see what I just saw?
Rollins: She wasn't acting. Did they just air a rape?
Wait! There's more Quotables from Week Ending May 13, 2016! Just click "Next" below:
Next