Marcel is out for blood!
That's what we found out on The Originals Season 3 Episode 21 after the Mikaelson siblings thought he was dead.
Below, TV Fanatics Miranda Wicker, Kelly Thompson and Amanda Steinmetz discuss Marcel's big move, Haylijah and what they think will happen on The Originals Season 3 Episode 22.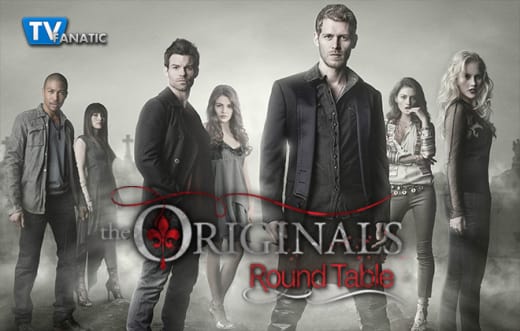 Marcel took the vial. React!

Miranda: I was never under any impression that he wouldn't take the vial. The question now is whether we're about to witness the death of Marcel Gerard (somehow) or whether we'll get to keep him around as a permanent foe to the Mikaelsons.
Kelly: I never thought he wouldn't take the vial. They have killed two major characters already so if another one dies, it will take place in the season finale.
Amanda: I definitely thought he would take it, so his holding onto the vile made me confused. Knowing he was playing them made much more sense.  
What did you think of that Haylijah scene?

Miranda: Look, I love Haylijah as much as the next shipper, but I'm still not over how Cami's death forced them together, okay? I need some more time. 
Kelly: I've always been a Hayley and Elijah fan so any scene with them, I'm going to love.
Amanda: I always wanted them to officially happen, but the way the show is going about it leaves me less than thrilled. I have the same feelings as Miranda does about Cami's death bringing them together. 
Did you honestly believe they killed off another regular?

Miranda: Marcel? No. Losing Lucien, Cami, Davina, and presumably Aurora (not to mention Jackson and Rebekah this season) was a LOT of death, even for a show about death. 
Kelly: No. I still think they may kill Marcle but either in the season finale or the next season premiere.
Amanda: There's a minute there when I really thought Elijah had killed him, but I figure if Marcel does die, he'll have to go out much bigger than that.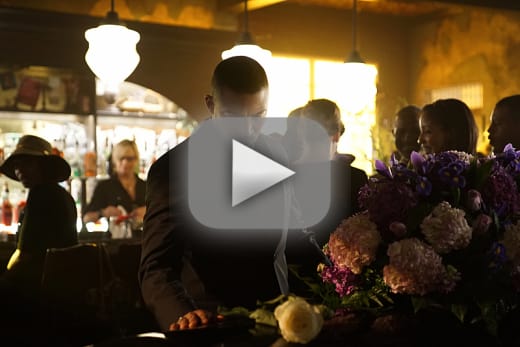 Do you agree with the way Marcel is acting towards the Mikaelsons?

Miranda: Yeah, I think I do. He wasn't wrong in anything he had to say to Klaus on that bridge, and Klaus was super close to realizing that before Elijah showed up.
Kelly: I do. They have treated him pretty poorly but the Mikaelsons will always put the Mikaelsons first. They are the villains in many people's stories just not the show we are watching. They are the characters and vampires we want to live so in the battle of Marcal vs. The Mikaelsons, I'm rooting for the original vamps.
Amanda: Unfortunately I do. The Mikaelsons have always looked out for themselves and whether they say it or not, Marcel has never been treated like their family or equal. It's hard because they have done so many horrible things to so many people, but they are the people we want to see win out at the end of the day.
How will the season finale play out?
Miranda: Marcel vs. the Mikaelsons: Someone's life will be hanging in the balance by the end and we won't know the outcome until The Originals Season 4 premieres. (And maybe we'll get a time jump so The Originals and The Vampire Diaries are still on the same timeline.) 
Kelly: I have no idea but Rebekah was in the teaser for the finale so I can't focus on anything else. If they kill her or sacrifice her, I will cease to exist.
Amanda: I think Rebekah or Kol will die. Also, we will finally get the reason why Klaus has been missing from New Orleans in the time jump shown on the Vampire Diaries. 
Remember you can watch The Originals online right here on TV Fanatic to get caught up with the latest drama. 
What did you think of the penultimate hour of the season? Hit the comments below!
Note: The Originals Season 3 Episode 22 airs Friday May 20 at 9/8 C on The CW.
Paul Dailly is a staff writer for TV Fanatic. Follow him on Twitter.