Mark your calendars, Nashville Fanatics.
We can now confirm when you can next spend time in television's favorite Tennessee city.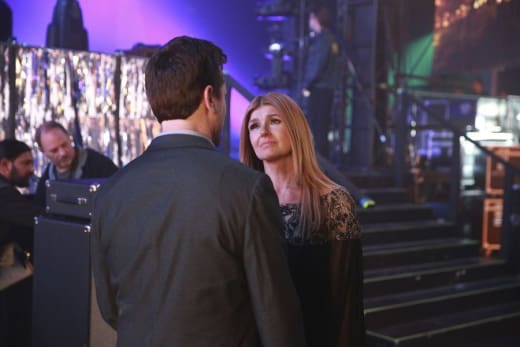 Following the still-shocking decision by CMT to pick up the former ABC series for Season 5, that cable network has announced that Nashville will return on January 5, 2017.
The drama has been ordered for 22 episodes from studio Lionsgate and a deal has been struck with Hulu when it comes to those who wish to watch Nashville online.
New episodes will premiere on CMT and then be available on Hulu the following day. (The new season begins production next month.)
So it's all great news, right?
Not quite...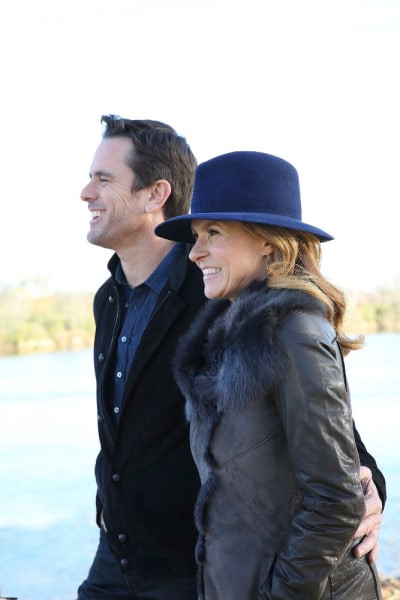 According to Entertainment Weekly, Connie Britton has only signed up for 10 episodes.
She may very well leave halfway through Season 5, though producers and executives are obviously hopeful that a deal can be worked out.
Hayden Panettiere, meanwhile, is on board for the entire season.
In an earlier report, TV Guide wrote that season 5 will find Rayna crossing paths with a rich app developer who wants to introduce her music to a new generation.
However, he will also "has other, more nefarious plans for her." Intriguing!
We can also report that Will Chase and Audrey Peebles will not appear on Season 5.
After its cancelation by ABC back in May, Nashville was received a reprieve when it was picked up by CMT to be continued under new showrunners Marshall Herskovitz and Ed Zwick.
That soothed the concerns of fans who were irate when the fate of Juliette was simply left up in the air (literally!) at the conclusion of what they believed to have been the series finale.
It's now fairly safe to assume she survives what looked to have a plane crash on the Season 4 finale.
But back to this disturbing Britton news: Will you tune in if she is not on the show?
Can you imagine a Nashville without Rayna James? Would you ever want to spend time there?!?
Matt Richenthal is the Editor in Chief of TV Fanatic. Follow him on Twitter and on Google+.