Ray Donovan Season 4 Episode 12 Review: Rattus Rattus
Paul Dailly at . Updated at .
Were things tied up a little too well?
On Ray Donovan Season 4 Episode 12, Ray was between a rock and a hard place as he tried to find a way to keep his family safe. 
We started things off with Frank offering Ray the world. Ray knew there were going to be strings attached to any potential deal he accepted from him, but he had to work with Sonia.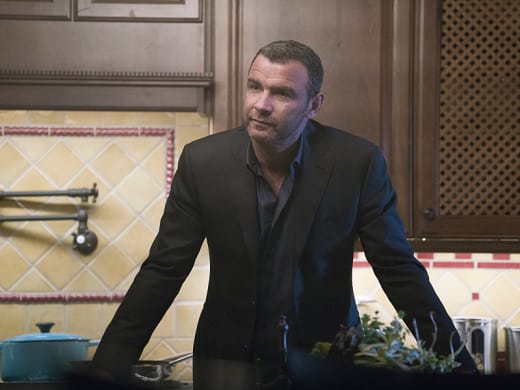 Sonia has been one of the better characters on Ray Donovan Season 4, so the fact she returned to Dimitri was a bitter pill to swallow. 
Dimitri already had her replacement lined up, so it was crystal clear she would not be making it out of the hour alive.
The writers had a real opportunity to redeem Sonia before her death, but they chose the predictable route of having her killed off screen. 
It would have been great if we got to see Sonia put up some sort of fight, but we never got the privilege of watching it all play out. 
Dimitri is snake. Regardless of whether Hector threw the fight with Whittaker, there was no way the Donovan family would make it out of their predicament in one piece. 
It was a little too obvious something was going to pop up to help Hector find a way out of throwing the fight.
Terry has had a horrible time trying to find his calling in life, but he found it when Hector started training at the gym. 
He knows that the publicity could make or break any potential career he wanted to craft on the back of Hector's fight. His argument with Ray showed us just how much Terry loved his job. 
He wants to help other boxers get to where they want to be in life and it's a very good career move to do so. Rebelling against Ray certainly worked out fine. 
Avi and Darryl leading Dimitri to his death seemed a little too easy. Dimitri knew that Ray could strike at any moment, so the fact he had no bodyguards walking him to his car made me giggle. 
It made me question how easy the whole operation flowed this week.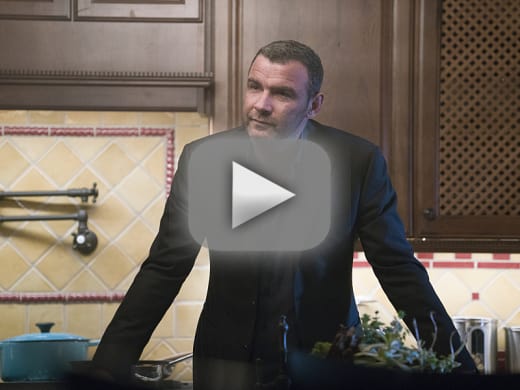 Look at the way Abby gave Mickey the painting and finding out that the Russians were using the art to smuggle the drugs. It would have been a good twist if this didn't pop up in the final episode of the season. 
Everything about "Rattus Rattus" felt very convoluted. That's not a good thing for a series that has alienated a lot of the fans. 
There was a time when Ray Donovan consistently gave us great episodes, but now they're few and far between and it's a shame. 
For now, it seems like Hector and the Russians are out of the picture. This could be a first step towards recovering for the Showtime series. The show needs a blank slate if it has any hope of righting the wrongs of the past season and a half. 
"Rattus Rattus" was a mediocre close to a mediocre season. The show is literally running on fumes at this stage and it can't survive much longer like this. 
Other tidbits from the episode:
Bridget getting into NYU was one of the better moments of the finale. She was smart enough to get the heck away from her family and will get an education in the process. 
Bunchy and Mickey going to the house was lame. There's absolutely no way there would only be two guys there, just waiting to be picked off. 
Abby sure seems to be on the road to recovery. Her cancer is disappearing. Hopefully the writers give her something to do next season. That said, her speech to Ray at the conclusion was amazing!
Remember you can watch Ray Donovan online right here on TV Fanatic. Get caught up now!
What did you think of the episode? Hit the comments below!
Paul Dailly is the Associate Editor for TV Fanatic. Follow him on Twitter.