The Vampire Diaries Season 8: Look Who's Returning!
Matt Richenthal at . Updated at .
As you likely know by now, The Vampire Diaries will be saying goodbye next spring.
But not before a very familiar face once again says hello.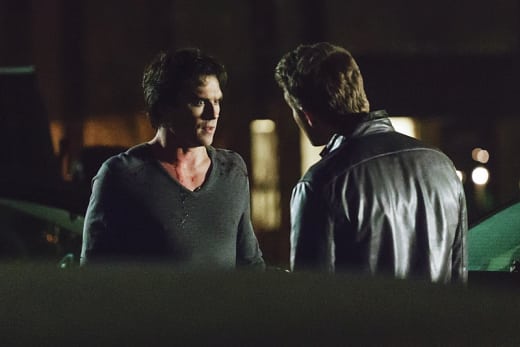 Who isn't done yet with Mystic Falls?
According to Entertainment Weekly – SPOILER ALERT! – Michael Trevino will return to the show that made him famous on at least one occasion.
When we last saw Trevino as Tyler Lockwood, he was getting the snot beat out of him by Damon.
But Tyler managed to survive and is currently the man in charge of Elena's comatose body.
So he clearly as a vital role to play on the show's final season.
It's unclear at the moment for just how long Tyler will stick around, but Trevino will appear at minimum on The Vampire Diaries Season 8 Episode 3.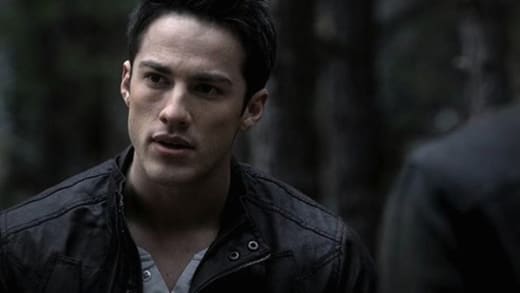 The EW report states that Tyler "will once again come face-to-face with Damon."
However this time, Damon's mental state will be even worse than during his previous encounter with Tyler, as he continues to spiral far out of control after his experience in the vault that concluded Season 7.
So now we know that Damon (and Enzo, we presume) will remain in this messed up, nefarious state for at least a few weeks.
Look for Tyler to try and to talk some sense into his frequent foe by reminding him what and who is important, but come on.
Do you really think it will work?
The Vampire Diaries returns Friday, Oct. 21 at 8/7c on The CW.
It will air 16 episodes on what the cast and crew have confirmed as the final run of this beloved series.
Are you looking forward to Tyler's return? Are you hoping Nina Dobrev returns as well?
What else do you want to see on Season 8?
Based on the calendar, we can expect Trevino to next show up on Friday, November 4.
If you're interested in seeing more of the gang when they were all together and not interesting in flying the coop, we can accomodate.
You can watch The Vampire Diaries online right here via TV Fanatic! Start the countdown to the end with us.
Matt Richenthal is the Editor in Chief of TV Fanatic. Follow him on Twitter and on Google+.