Would you ride in a self driving car? Are they safer than human drivers? Are driverless cars the wave of the future?
As with everything, safety is in the eye of the beholder and on Bull Season 1 Episode 10, E.J., the self driving car was a death trap.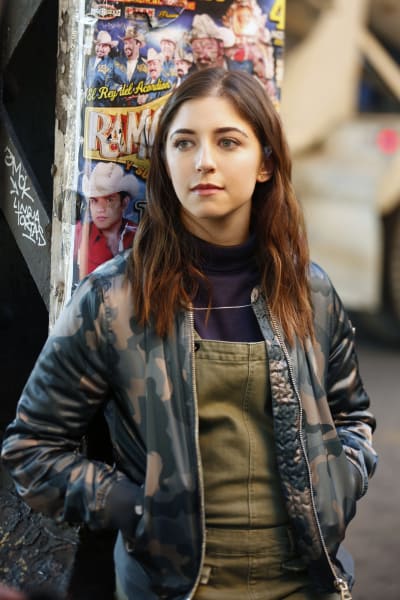 First it mowed down Adam, then it killed Carter and it almost ended up sending Bull and Ginny into the drink. 
Yes, the final incident was due to Bull and Cable's shenanigans, but it certainly made it look easy. 
The sad fact is that our current cars are so computerized that they can also be hacked, even while we're behind the wheel, but I'd still rather be the person driving. Y
ou can call it control issues or a failure to embrace the future, but I love to drive. 
But back to EJetto and the case.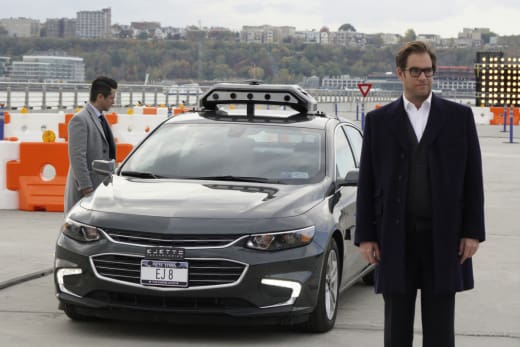 Did anyone else find it odd that when Bull went to see Ginny for the first time, he checked to see if the door was open before knocking?
I know that spying on her employees was standard for TAC, but do they also get to just walk into their client's home?
She's a marshmallow. Loopy. A half finished sentence next to a half eaten bowl of Count Chocula.

Bull
Thanks to Bull's comment and considering Ginny didn't seem to own anything other than pajamas and flannel, I kept picturing her sitting around eating that very bowl of cereal.  
Ginny wasn't the only thing that was a little loopy.
There was a hacker named Sarcoma and Dr. Bull took on the persona of Goliath and destroyed someone's tablet. It all came across as a silly way for Cable to crack some code. 
A little loopy is nice, it's endearing, takes the edge off the CEO stereotype, but too loopy looks incompetent and likely to make mistakes.

Bull
I can't say that Ginny was all that competent as a CEO. She considered her employees family, but they took dysfunctional to a whole new level. 
Adam frequently called out, showed up late, and skipped security protocols so he could watch a soccer game.
Carter was an addict who hacked the self driving program, and Dean, the CFO, murdered two employees in the hopes of making extra money. 
One of my favorite moments was when Chunk called Ginny out on her lying in this Bull quote, because she was clearly pretty terrible at it…
Chunk: In the past seven words you exhibited two of the three most common lying traits, you blinked twice the national average and you pointed your feet towards the exit.
Bull: When we fib we subconsciously get ready to leave the room in case we get caught.
As much as I felt for Ginny's loss of her teenage love to a car accident, I couldn't understand why she would scrap E.J. all together.
If she honestly believed that self driving vehicles could save tens of thousands of lives a year, why not just keeping working on the project until she got it right? 
On the flip side, I understood the jury's horror over the algorithm that would choose to kill them.
Apparently E.J. could make split second decisions as a driver but it had no survival instinct. 
But this installment left me with one question..who is Amy?
I've watched every episode of Bull Season 1 and I'm guessing that Amy may have been mentioned somewhere but I don't recall. I'm hoping that one of you can fill in the blank for me. 
And answer me this TV Fanatics, would you choose to ride in a self-driving car?
If you need to catch up on past episodes, you can watch Bull online here at TV Fanatic.
C. Orlando is a TV Fanatic Staff Writer. Follow her on Twitter.