SIX Season 1 Episode 1 Review: Pilot

Lisa Babick at . Updated at .
Rip may be a kickass SEAL, but he's not a very nice guy.
On SIX Season 1 Episode 1, he gets into a bit of trouble two years after leaving the elite unit and his former team members are sent on a mission to save him.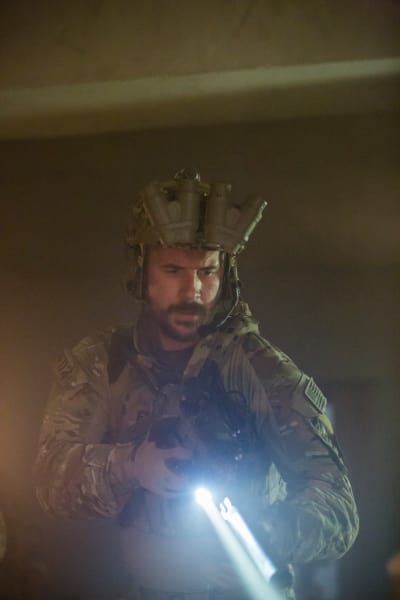 If it was up to me, I'd let Rip suffer and die.
I know I'm supposed to have empathy for this solider, but the only feelings I have are contempt. 
Maybe it's because I don't know much about him yet and don't know his motives and reasons for doing what he's done so far.
But was scalping that guy really necessary? I also question his killing of the American boy who wouldn't shut up. Why only kill him and not the other guy who was with him? Why leave a witness? Because one of your own men saw you do it?
There was no reason given for either of his actions other than that I'm supposed to feel something for a guy who's experienced so many horrible things during his military life.
Sorry, but it doesn't give him an excuse for being a jackass.
He didn't need to be mean to the teacher either. There was no reason for him to have been so snarky with her. And then we were to believe that he cared that she was almost raped?
I don't buy it.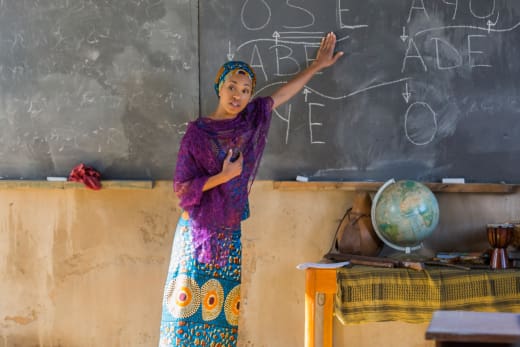 At this point, I'm much more invested in the other SEAL team members, though we don't really delve too deep into their backgrounds.
The only one we get to know pretty well this hour is Buddha, who is planning on quitting the SEALs to take a job as private security officer so he can pay for his daughter to go to a new school.
The new leader of the pack, Bear, isn't very happy about it even though Buddha is working a new guy to get him ready to take his place.
It's not hard to empathize with either of these guy's positions.
Buddha wants to stay home with his family and make up for the time he's lost with them. His little girl is almost an adult.
Bear lost a baby the year before. He looks at the SEAL life as an escape. Who can blame him? Losing a baby is not easy. Bear's wife is ready to try again, but they had trouble conceiving Sarah and he's worried they'll have the same problems. He's worried about money too.
Before it gets too complicated for him, the SEAL team learns that Rip was kidnapped in Nigeria by Boko Haram. Bear wants his team to take the job and they're given it by the commander. Nothing like finding a new way to run from your problems.
Buddah is conflicted. He wants to help save his former commander, yet he doesn't want to disappoint his family.
We already knew how it was going to turn out before it actually happened. There was no way that Buddah was going to not go on this mission.
There's some conflict between Bear and another member, Caulder.  Caulder was witness to Rip's crazy scalping of the dead guy and killing of the American kid. Bear fluffed it off at the time, but it still bothers Caulder.
Not that any of Rip's transgressions will stop any of them from going on the mission.
Buddah thinks it's only going to take a couple of days, but there's eight episodes so I'm guessing that it's going to take longer than a couple days to save Rip, if they save him at all.
Rip is in a lot of trouble, not just because he's been taken by Boko Haram, but the guy he left alive in Afghanistan knows who he is and where is because the kidnapping has made the news. 
And the guy Rip killed was this other guy's brother. Uh, oh.
What did you think of SIX? Will you be tuning in again? Share your thoughts in the comments below. If haven't see the episode yet or want to see it again, you can watch SIX online right here via TV Fanatic!